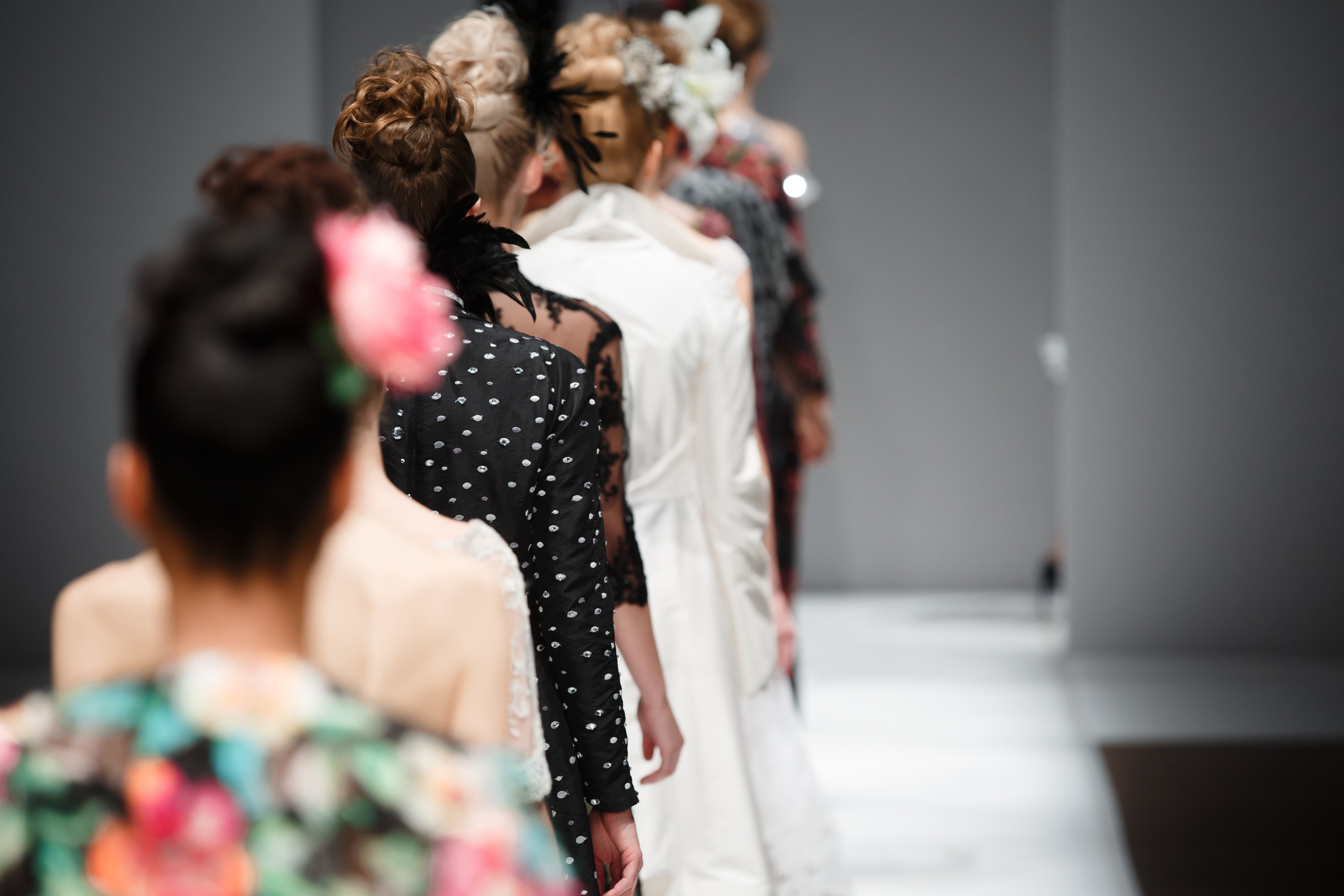 5 trends to consider in fashion business, 2018
The State of Fashion 2017 report, presented in London by McKinsey and The Business of Fashion, takes a snapshot of today's fashion industry, based on the performance analysis of 450 brands and 140 interviews to managers.
For the first half of 2018, the report previews a global growth improvement in all of the fashion industry, with the best results in value and affordable-luxury segments, which will benefit from consumers trading up from discount to value, and trading down from luxury to affordable luxury. Some new, interesting trends have also been reported.


1. Green
Next season's must-haves will be of one single colour: green. From Vivienne Westwood to Stella McCartney, from Gucci to Tiffany & Co., the number of brands engaged in sustainability policies is steadily growing, launching a new trend that pleases the more discerning consumers, like Gucci's re-engineered cashmere coat, or McCartney's collections deprived of any animal materials (shoes and bags included). The "green" trend seems to be the new challenge for both affordable luxury and high-end fashion companies, which are looking at how to make it profitable.


2. Age-driven fashion
The elderly and the younger generations are the fastest growing segments in the market and fashion companies start considering tailoring new strategies on these two groups by taking into consideration, rather than their age, their new needs, values and styles -which seem to be impressively articulated and sub-segmented. Millennials, in particular, seem to confirm as the new global trendsetters.


3. Emerging Countries
In the following few years, fashion offerings will try to captivate a new segment of consumers: Chinese and Indian middle classes. Their increasing wealth, together with the growth of mobile shopping, are increasing the fashion consumption in their countries. E-tailers such as Alibaba and Shangpin are catering for these new needs by making fashion more accessible, both from information and direct purchase point of views, by delivering products without delay at the same prices found elsewhere.
Moreover, a new set of rapidly growing cities in China and India are getting wealthy enough to become central to the evolution of fashion. These might be the next profitable markets for companies and new strategies will be designed specifically for them.


4. Digitalization
The digitalization of purchasing behavior is leading companies to expand digital marketing and eCommerce strategies by integrating online and offline channels. Consumers will witness a further improvement in content and visual quality, with virtual reality, immerse fashion show access and other features tailored to provide them with the most engaging experience, both online and in-store.


5. Consumer relationships
With so many information and so many possibilities, fashion consumers are getting more demanding, with a less predictable purchasing behavior. However, their new, digital approach to purchase is giving companies an unprecedented chance to know them better and engage them directly. To do so, a consumer-driven mindset is required, in order to listen and segment fashion consumers' needs and values, and to adjust in real time to changes in their behavior. Consumers will be informed, cared for and pampered by omnichannel platforms specifically dedicated to them, both before and after the purchase. Stores might undergo a re-styling process to improve the online experience, with amplified digital connections in order to build a seamless purchase experience too.
And what about Luxury Perfume trends?
Fragrance use among men is growing. This trend is visible especially with Millennials, who see perfume as a way to express themselves. Personal grooming has gained a new meaning: no longer limited to just being neat and tidy, the new grooming ritual includes perfumes to enhance a positive, pleasant image and a sense of self-confidence.
Limited availability, premium ingredients, high price-points seem to be the new trends of luxury perfume brands. In order to seize back exclusivity and eschew mass appeal in favor of something unique, luxury perfume brands are launching new exclusive collections reserved to their brands' boutiques. To make the purchasing experience even more rewarding, they are increasingly allowing consumers to personalize their choice. Consultancies are offered (at Chanel's, Armani's, Dior's etc.) in order to find the one perfectly matching the client's tastes and desires.
Finally the demand for made-to-measure perfumes is constantly growing. New businesses are being launched worldwide, focusing on the most discerning part of the market that asks for unique, completely personalized scents.
GENERAL DISCLAIMER
Although the information contained in this document is presented in good faith and believed to be correct, Moellhausen makes no representations or warranties as to the completeness or accuracy of the information. This document is provided on an "as is" basis. No representations or warranties, either express or implied, of fitness for a particular purpose are made herein with respect to information or products to which information refers. Moellhausen shall not be liable for any irresponsible, improper or illegal use, direct or indirect, of the information or the products represented herein and it shall not be liable for any damage arising from any use in connection therewith.
©Copyright 2018, by Moellhausen S.p.A – All Rights Reserved. Any review, retransmission, spreading or other unauthorized use of, or taking of any action in reliance upon, this information is prohibited.