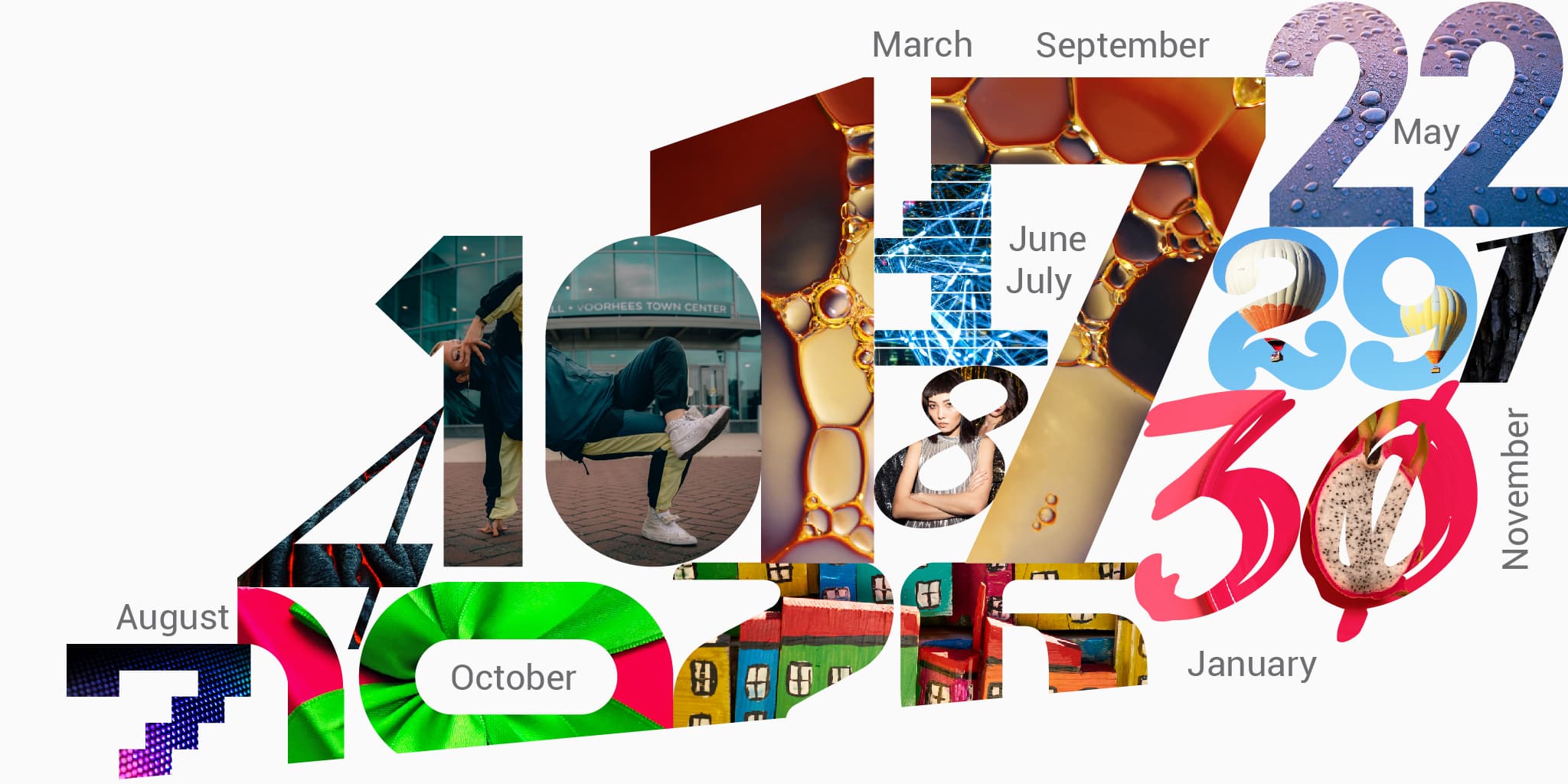 An "olfactory calendar" to celebrate and strengthen, through the fragrances, the achievements and values of humankind
The year 2020 by Moellhausen will be creative, full of enthusiasm and filled with new fragrances, with an emphasis on United Nations International Days.
Talking about fragrances, according to Moellhausen, signifies being aware of everything related to the life and history of humankind; the Company has therefore decided to celebrate in its own way – with the support of especially created fragrances – some of the International Days designated by the United Nations to remember and enhance the achievements and values of humankind.

International days are as well an occasion to inform people about important topics, to mobilize political forces and to channel resources towards global issues.
Each world day offers to many actors the opportunity to organize activities linked to the theme of the day. The agencies and offices of the United Nations system, and above all governments, civil societies, public and private sectors, schools, universities and, more generally, world citizens make of the international day a springboard for awareness actions.

Being Moellhausen attentive to all cultural and social phenomena of its time, the Company interest in some of the themes internationally celebrated by the United Nations calendar could not be missing. Those are topics on which there is a convergence of interest at global level, hence independent and superior to national peculiarities. Themes apt to unite, through the sharing of common values and feelings, the commitment to achieve a better future.

The days, celebrated with exclusive fragrances conceived and created by Moellhausen, will open on coming February 13th with the World Radio Day, and will continue on next March 20th with the International Day of Happiness, and on the following March 22nd with the World Water Day.

During 2020, further events will mark the year with the presentation of other celebratory fragrances that, as all the other ones, will be supported by the production and circulation of short videos via all the Company communication channels .

The video format catches with immediacy an unexpected point of view. The intent is to raise awareness – of both the wider audience and the narrower one of professionals – on a different vision of things and on the possibility of "seeing beyond the contingent reality" thanks to a distinctive perspective.
Using particular and unusual communication tools to express "difficult concepts" demonstrates how fragrances can represent a powerful communicative language for important ideas.

Not only a persuasive analytical exercise of creativity, but a drive to always go a little further than the others in order to be protagonists of change and of a better future.
To Moellhausen, this too entails being at the service of innovation in the world of perfumery.