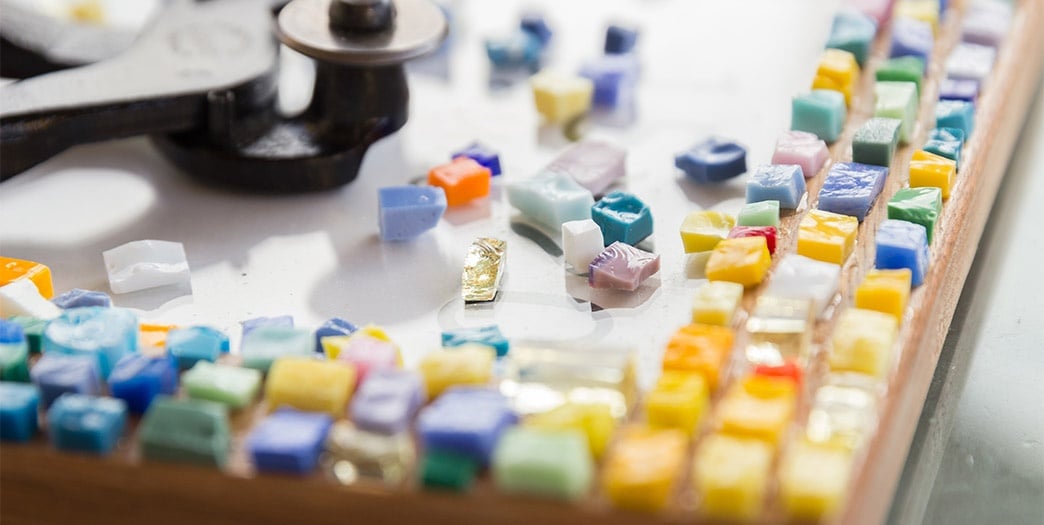 BOLD BASES™ #4, Dare to be bold
Everything began with the clever combination of few fragrance ingredients to sustain a highly effective modular fragrance design.


When simplicity, versatility, beauty and uniqueness meet, here come the BoldBases™.
The perfect fit of these qualities is the result of a fine analytical and testing process, aiming at merging few single components in unexpected ways, while creating a high added value.
It is the ambitious challenge of developing primary modules for striking fragrances that brought Moellhausen to BoldBases™, whose main features are:
Authentic extensions of perfumers' palette;
Building blocks with narrow olfactory profile;
High intensity and persistency;
360° optimized: less than eight elementary components per single BoldBase™;
Versatile for all fragrance structures.
Specially addressed to smart perfume-designers, BoldBases™ are great formulation supports from every aesthetic, material, and functional point of view. They are essential for an instant creativity, and for the easiest compounding of new trailblazing fragrances.
BoldBases™ #1
New launches need courage. Courage implicates risk, but also personality and differentiation. This is worth for the first daring launch of the BoldBases™, strong in their limited and impressive facets: Spiken B.Base, Tuberose B.Base, Civetta B.Base, Iris Absolute B.Base, Leather B.Base, Sandalwood B.Base, Clear Musk B.Base.
BoldBases™ #2
The key word is intensity, fully expressed by the sparkling, refined and powerful touch of this second series. A sound mark for fragrance formulations, the Bold Bases™ #2 is composed of Taif Rose B.Base, Cassis B.Base, Cognac Bianco B.Base, Musko B.Base, Grey Amber B.Base, Dark Oud B.Base, Dry Fruit B.Base.
BoldBases™ #3
For the 3rd series, Moellhausen focuses on the simplest experiences of human life, remembering thrilling moments everyone can have lived at least once. From the bite of an exquisite apple, towards far-off places, up to walks into nature. Saffron B.Base, warm, spicy and gentle; Apple B.Base, fresh and juicy, Jasmine B.Base, intriguing, delicate and inebriating; Osmanthus B.Base takes us toward far-off Countries; Amber Dust B.Base, the dry balsamic touch of memories and past experiences; Tuscan Wine B.Base, the round captivating smell of a walk through vineyards; Woody Woody B.Base, the encounter of fascinating smoky notes.
BoldBases™ #4
Four years after the launch of the concept, the success of BoldBases™ is confirmed: the must-have for the talents of independent perfumery, for the best expression of their creativity with a reduced number of ingredients. The latest series goes back to the roots, celebrating the power of origin: the roots of Italian and Sicilian culture, with its typical juicy citrus; the fruits of the earth; the roots of rare precious ingredients that Nature offers; emblematic flowers that traditionally symbolized fertility, beauty and life in ancient ages:
Fruit Punch B.Base
Italian Citrus B.Base
Vetiver Roots B.Base
Vanilla B.Base
Frankincense B.Base
Orange Blossom B.Base
Frangipani B.Base


Original or inspired by nature, Bold Bases™ are "living olfactory notes" to be discovered. Vibrant and solid building bocks that cannot be missed.


More info about Moellhausen Bold Bases™ >>
GENERAL DISCLAIMER
Although the information contained in this document is presented in good faith and believed to be correct, Moellhausen makes no representations or warranties as to the completeness or accuracy of the information. This document is provided on an "as is" basis. No representations or warranties, either express or implied, of fitness for a particular purpose are made herein with respect to information or products to which information refers. Moellhausen shall not be liable for any irresponsible, improper or illegal use, direct or indirect, of the information or the products represented herein and it shall not be liable for any damage arising from any use in connection therewith.
©Copyright 2018, by Moellhausen S.p.A – All Rights Reserved. Any review, retransmission, spreading or other unauthorized use of, or taking of any action in reliance upon, this information is prohibited.