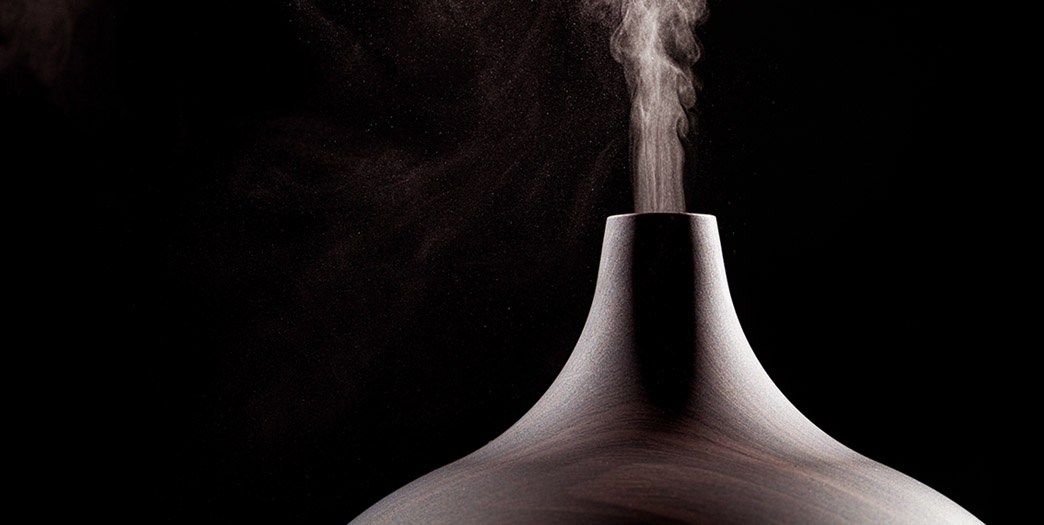 In the last decades, fragrance progresses have moved the "air care focus" from the functional power to the emotional value. This means that consumers no longer turn to air category only to mask or counteract smells; they buy products also to enhance their home environment, creating a pleasant ambiance. Air care category —once considered a composition of unnecessary elements — has been gradually raised up to a category deeply linked to consumers' emotions and lifestyle.
Even though 2017 total sales of air care category contracted slightly —decreasing by 0.3% from 2016—, the worldwide market is still relevant, and around $6 billion. Like it or not —depending on the point of view — the main factors slowing down the growth of the sector are a lack in product innovation, a high-powered competition from other industries, and the significant "non-users" cluster.
Wider innovation could lead to a much huge demand worldwide, contrasting the increasing competition from other industries, such as household surface cleaners, which is hurting the air care category by launching products with strong focus on scent and designed to leave a pleasant perfume in addition to their cleaning function. Indeed, household surface cleansers turnover is growing: +1.4% from 2016 to 2017, compared to sales decline in air care.
Besides, since "preferring an unscented space" is the main barrier preventing the usage of air care products by non-users, a deeper analysis of non-user behaviors could help the air care industry breaking into this branch of the market.
What's working?
Despite the overall situation of the market, some air care categories, such as candles and air fresheners with premium and experimental scents, are experiencing positive sales growth. Some brands are engaging consumers by offering a wide variety of fragrance features, allowing them to break from routine and embrace their inner child. Let's consider some of the latest air care launches, typified by scents such as "Moonbeams On Pumpkins" or "Luxe Cashmere" by Yankee Candle. Indeed, Mintel insights show that, while consumers still use air care products mainly to eliminate temporary (68%) or persistent (41%) odors, 32% of them buy air care products to celebrate festivities and 23% to have fun (more than one option could be selected by Mintel sample). For this purpose, gourmand and edible notes, such as amaretto, "appletini" or almond milk, convey the idea of an enjoyable, amusing and friendly ambience.
Moreover —considering that 37% of air care users agree some scents are too "strong" and that one of the top purchase barriers for the non-users is "preferring an unscented space" — several air care brands are emphasizing subtle and extremely mild scents, in order to capture the interest of sceptic consumers.
Another category that brands are taking into consideration is "anti-pollution" claimed products. Indeed, the predominance of air pollution (both indoors and outdoors) and its negative health effects are garnering attention worldwide. Consumers are more and more concerned about environment preservation and health, being more attentive to the warnings about pollution. These behaviors represent an opportunity for such different markets, like beauty and personal care, whose brands have already started launching eco-friendly or "non-polluting" products.
New products whose claim is related to "anti-pollution" and detoxifying agents —and actually satisfying those promises— can challenge innovation within air care industry too. According with Mintel, 25% of adults agree they are looking for ways to improve the air quality at home. Thus, focusing air care products on health-related and "anti-pollution" benefits may encourage consumer in using air care products to "refresh" home environment, with a high selling potential for those scents claimed as "fresh" or "clean" and provided as alternative to outside air.
Data seem to support these theories, proving the interest of the market in the mentioned product categories. If we only consider the 2017-2018 new launches, we will see that gourmand/edible (23% of the sample), fantasy (13% of the sample), fresh & clean (13% of the sample) and "outdoor" (13% of the sample) most commonly feature air care products (Mintel GNPD sample).
What's next?
Although the turnover of air care category has stalled in the last years, market conditions look to ensure it returns to rise. According to Euromonitor, the global market for air care products is expected to progress at a CAGR of 2.6% from 2015 to 2021 in terms of revenue and it is expected to reach US$11.71 billion by the end of 2021.
Air care industry has a real appetite for innovation, and the potential for products with original scents and specific claims is high. Mintel shows that 80% of consumers cite scent as the factor that most influence their product purchases (survey done on a base of 2,959 internet users of air care products, aged 18 - 55+). Since scent has such a big importance in air care purchases (and actually it is the reason why the category exists), it represents the greatest area to focus and invest in.
To Mintel, 37% of US air care users are interested in products that influence mood, while 60% of UK scented-candle users use them to create a cosy atmosphere, and 24% use candles when feeling stressed or tense. Differentiating products from the competitors —in terms of remarkable, unique and peculiar fragrances, able to engage the consumer touching intimate chords and creating an emotional value — could be the strongest innovation for the near future in this market. Seasonal products whose notes (e.g. salty water for summer and orange and cinnamon for winter) bring specific memories to our mind, special collections that add atmosphere to festivities —like New Year's Eve, Mother's day, Halloween — and limited editions products may be the proposals the market is asking for.
Air care products, developed to be deeply linked to consumers' emotions and to the timings of a specific celebratory calendar, could also evolve, covering different needs and becoming a gift-product category, allowing consumers to experiment, try and collect them.
A final consideration is related to the increasing attention to health and environmental concerns, a challenging topic that remains open to reflection and innovation, leaving space to new product development in the next future.


Sources:
Moellhausen MKTG statistics and research
Mintel GNPD
Mintel report "Pollution warnings create opportunities for air care innovation" (2017)
Mintel report "A year of innovation in air care" (2018)
Mintel report "Air care – US" (February 2018)
Mintel report "Air care – UK" (2016)
Euromonitor report "What is next in air care scent trends?"
GENERAL DISCLAIMER

Although the information contained in this document is presented in good faith and believed to be correct, Moellhausen makes no representations or warranties as to the completeness or accuracy of the information. This document is provided on an "as is" basis. No representations or warranties, either express or implied, of fitness for a particular purpose are made herein with respect to information or products to which information refers. Moellhausen shall not be liable for any irresponsible, improper or illegal use, direct or indirect, of the information or the products represented herein and it shall not be liable for any damage arising from any use in connection therewith.
©Copyright 2018, by Moellhausen S.p.A – All Rights Reserved. Any review, retransmission, spreading or other unauthorized use of, or taking of any action in reliance upon, this information is prohibited.