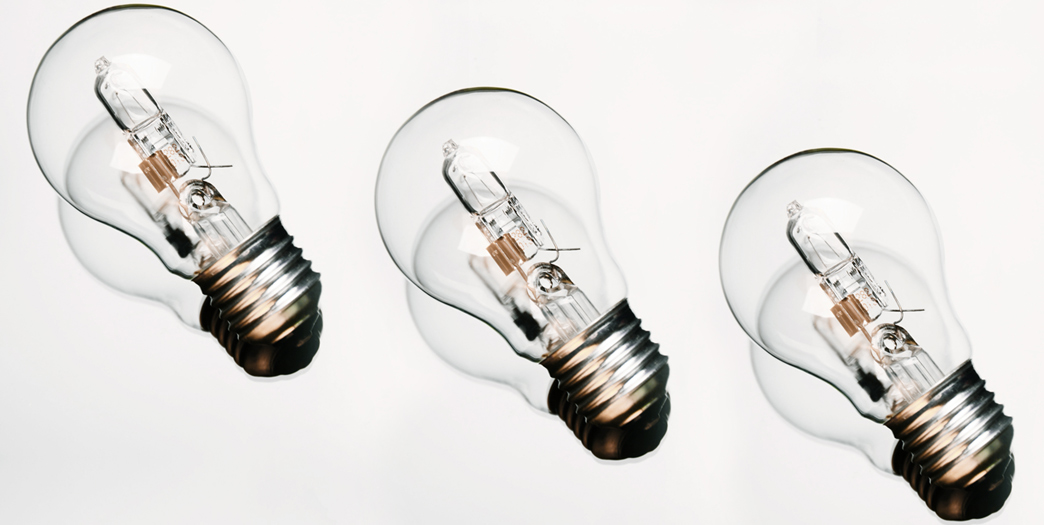 Express at best your business idea in the world of perfumery: The Business Model Canvas to start off on the right foot.
You have in mind a good idea for a start-up. Great!
You are imagining how your business can grow in collaboration with key partners like Moellhausen, for example. Excellent!
Now you require to clearly communicate this idea to a set of people: your key partners, of course, as well as the investors, the people working with you, etc.

Sometimes, for a start-up and thus for those pioneering a new business or product idea, it is not so easy to find a way to communicate that is pragmatic, clear, straightforward: a way which quickly creates the level of awareness you need in order to be fully understood and properly supported.
That was the situation in the business world before a new conceptual framework was introduced. Today, this tool has become a sort of common language which is universally employed to express, in a simple and concise form, a business idea.
The tool is the Business Model Canvas, and it was invented and designed, some twenty years ago, by Alexander Osterwalder who extensively illustrated it in his book Business Model Generation.
According to the words of its theorist, "a Business Model Canvas describes the rational of how an organization creates, delivers and captures value," and one of its major strengths it is precisely to provide a lean method which can be used by both start-up founders and executives of a big company: it is the content that makes the difference.
The first step to be taken so as to strengthen or improve a company, to release a new product/service, or to launch a successful start-up, is certainly to establish with accuracy what needs to be done, how to do it, and for which customers the company wants to create the desired value. With the Business Model Canvas, you can seize complex elements concerning the mode of operation of an entire company, in a plain and extremely intuitive way. This is because the Business Model Canvas is based on a visual language organized according to objects, fast to learn and accessible regardless of professional background.
The lay-out of the Business Model Canvas is generally a printed sheet, in large dimensions aiming at facilitating teamwork, and featuring a structure divided into sections, nine sections to be exact, one for each building block of the business model. To accompany the Business Model Canvas, at the moment of its usage, typically there are post-its notes and colored markers. Common and practical tools that have the goal to foster understanding, discussion and analysis of the business and, at the same time, to stimulate creativity and sharing.
But the success of the Business Model Canvas tool is also anchored in a rigorous and highly motivating vision of the entrepreneurial and industrial initiative. By addressing "visionaries, game changers, and challengers striving to defy outmoded business models and design tomorrow's enterprises," Osterwalder captures and involves a lively "business model generation," within which Moellhausen too is determined to play an active role. As Valerio Tateo, Marketing Manager of the Company, explains, "Moellhausen is committed to interpret and support an uncompromising advancement, focusing on newness and promoting it before it happens, and for it to happen." He further highlights, "The success of our customers actually lies in the future scenario that Moellhausen contributes to define."
For those who intend to develop a new business in the world of fragrances and, more specifically in perfumery, drafting a Business Model Canvas is the first and indispensable step which precedes and makes viable to draw up a solid business plan.
Hence, we will share with you a quick description of the tool, and we will detail how you can use it at the benefit of your perfumery business.
The tool equips you with a list of 9 topics you must think about in creating and communicating your perfumery business. Here is the list:
Key Activities
Key ResourcesKey Partners
Customer Segments
Channels
Customer Relationship
Revenue Streams
Cost Structure
Value Proposition
Let's at once go deep into each item.

Key Activities
These are the processes your Company must implement to build its business model. The Key Activities include all the activities necessary to the creation of a value proposition. They can be divided into three typologies: production, problem solving, maintenance or development.

In the context of business-to-consumer perfumery, some typical Key Activities are:
Formulation of new fragrances (i.e. creativity related to the definition of the olfactory characteristics and the formulation of the fragrance compounds)
Prototyping of the product/finished perfume ready for commercialization
Industrialization and possible management of a "networked manufacturing system," with outsourced production stages
Supply chain management
Marketing, content creation and communication
Development and management of the digital communication platform (web, social media, direct messaging and marketing automation)
Event management (launches and in-store events)
Brand management
To better understand which activity uniquely characterizes and differentiates your Business Model, you have to answer some essential questions regarding the products:
What exactly do you produce?
What types of products (or services) do you plan to offer?
Hydro-alcoholic perfumes? Water based perfume gel or body splash? Alcohol-free solid perfumes? Attar like oils or oil/water emulsions?
What scent?
What package? Glass bottle with spray or perfume dropper? Sticks or jar for solid perfumes touch-ups on the go? Travel-ready, pursue-friendly containers? Reusable, refillable, recyclable? To mention just some ideas for packaging.
What size? As an example, your offering can comprise different product lines for different clients.
Key Resources
They are all the strategic assets a company must have to make its business work. Human resources, "physical" resources (points of sale, plants, machinery), intellectual resources (software, usage licenses, copyright), and financial resources (loans, credit lines, cash), they all form the set of the strategic assets.

What internal resources do you require? And more precisely:
What type of people do you have to hire?
What type of machinery, plants?
What type of supply chain and distribution chain, logistics?
What type of transactional platform and client database?
What type of financial resources?
Do you need a patent?
The Key Resources include as well the "intangible," not physical assets representing a great value to the company, such as:
Know-how and trust
Brand
Developed projects or those in the pipeline
Network
Customer base
What are the Key Resources already owned, and what are those to be leased or acquired from key partners?
Key Partners
This is the network of suppliers and partners the company cooperates with in order to generate customer value. Securing strategic alliances responds to the need to acquire particular resources, but also to reduce costs, to decrease the risks deriving from competition and, in general, to optimize internal and external processes.
Depending on the specific business model, the special support of the fragrance house can configure the latter as a Key Partner. Alternatively, the formulation of the fragrances can be considered a Key Activity not bound to the partnerships (to safeguard the independence of the brand, for instance).
What are the companies or service providers you need? In this respect, it is critical to grant close attention to the following aspects that are core to build your perfumery business: Freelance perfumer or fragrance house; marketing agency, web agency, videomaker or video production agency, testimonials and endorsers, and so on
Who are your key suppliers of strategic items
What type of relationship you are willing to put in place with all those players
Customer Segments
The present section describes the categories of people and organizations the company addresses. A Customer Segment can be defined through demographic data (age, ethnicity, gender, etc.), through geographic data (country, specific inhabited center or area of it, communication routes and customary routes, etc.), or by psychographic and behavioral factors like consumption habits, needs and common interests.
Which is your target audience?
Who is the ideal client you have in mind for your perfume?
What are your customer needs?
Can you outline a descriptive profile of the categories of people that will buy your perfume?
As an example, "Budget / Mass / Masstige / Prestige / Luxe / Super Luxe" is a form of primary segmentation widely utilized within the beauty industry.
Channels
This block of the Business Model Canvas incorporates the set of means through which your value proposition reaches the customer during the communication, distribution and sale phases. In this regard, all points of contact with the end users are crucial to provide them with the right customer experience, and the attention should not be limited to the mechanisms and processes of product distribution (direct, indirect, online, etc.). The channels so identified contribute to perform many functions, and among them: to increase brand and product awareness; to convey the value proposition to the customer, and help her/him assess its relevance; to allow customers to purchase the most suitable product for them; to support an after-sales relationship that promotes new purchases, along with the dissemination of useful information across the market.
How do you sell?
Through which channels? Specialized perfumery chains, large-scale retailers, herbalist shops, direct sales, e-commerce, beauty salons, professional hairstyle (hair salons)
For example, you can only sell online via your own web site; or you can sell online via Amazon; or via physical mono-branded stores; or via a chain of perfumeries. Or a combination of all the above options!
Additionally, as Valerio Tateo points out, "The channels choice is linked to the mode in which you communicate, and the type of message you want to most effectively convey. Just as an example, it seldom happens that the purchase path of a super luxe fragrance takes integrally place on the web, and that the online shop is the key for a first buy. More likely, online communication feeds the positioning of the super luxe product, and promotes its purchase in the flagship store, where the customer experience is much more memorable and rewarding than the evening click from the sofa at home. On the other hand, the key channels of the super luxury segment can be the word of mouth, the voice of the VIPs and of the various spokespeople, the direct testimony of customers involved in in-store events or engaged with the brand's world in other ways. Finally, we should not overlook the fact that the key channels are interconnected with the customer relationship."
Customer Relationship
Customer Relationship defines the type of relationships the company establishes with its customers. It is the form of dialogue and interaction which enables the company to acquire new clients and retain existing ones by building customer loyalty and brand trust. Therefore, it represents an indispensable part of a healthy business that works. In this case as well, it is good practice to start off with asking yourselves questions which will bring the thinking to a concrete level, within a composite, but not abstract, business model that must be articulated in a consistent and effective way.
Here are some food for thoughts to take into consideration:
What image of yourself do you want to transmit to your customers?
How will you nurture the relationship with them? In-store events (product launches, educational events/behind the scenes/inside the perfume bottle, bring-a-friend events, etc.)
For instance, you can ask every customer purchasing one of your perfumes to fill in a form complete with her/his email address, and then you can send them a birthday card or an invitation to a free trial of your new perfume at the nearest shop.
Revenue Streams
They identify the cash flows and clarify how the individual customer segment contributes to supporting the business, that is, by the payment of which product and/or service they do so. After identifying the products and/or services which the customer is actually willing to pay, the variables then to consider are the prices (fixed or dynamic), and the methods of payment, two fundamental aspects to make the business model sustainable.
To determine the Revenue Streams block is not as simple as it may seem at first glance. As an example, in the case of fragrance houses like Moellhausen, for the delivery of fragrance compounds the customer pays a complex set of services, even personalized and relevant in terms of internal costs, that are not singularly valued.
What is your price positioning? Any discount policy?
How do you plan to get the money?
What are the revenue drivers?
Compile a list of the ways you get the money: direct sales of perfumes, franchising or licensing, personal shopper services, etc.
Of course, the easiest answer is: "Clients will pay per each box of perfume they buy!" But… let's think better! Are there other Revenue Streams?
For example, you could create a subscription program, where the customer each year pays an amount of money that confers her/him the prerogative to buy every new perfume you produce 1 month before it will be sold to the general public.
Cost Structure
This section depicts the costs the company must bear for resources, activities and key partners. The analysis of the Cost Structure includes fixed costs (rents and salaries, for instance), and variable costs, i.e. those that are dependent on the volume of goods and services produced.
It is necessary to delineate the economically most efficient Cost Structure considering the effect of economies of scale and of scope, distinguishing between "cost-driven" structures ­with a value proposition of low price, large automation, and extensive outsourcing ­and "value-driven" structures, focused on the creation of value and that, in the world of perfumery, are often characterized by a high level of personalization of the product and service.
What is the total amount of money you require to fund and create all of the above?
What are the cost drivers?
Write down a list of the resources you have to remunerate: employees, suppliers, sales reps, advertising agencies, etc. You do not need to list every single one! Do not let the perfect be the enemy of the good. Use the 80/20 rule. List the top cost items, those representing 80% of the costs. And then add up 20% contingency!
Value Proposition
This is the realistic promise relating to the value of products and services, based on tangible benefits for a specific customer segment. In other words, it is the reason why the market served should prefer your Company over the competition, and it consequently determines the sales force size.
Last but not least!
This is the most difficult question… but you must be prepared to answer it! Why should a client buy your perfume and not a perfume of your competitors?
Because mine is better!
Because I offer customers a more fulfilling shopping experience
Because my fragrance is more focused on the needs and tastes of the selected target audience
Because I make customers feel like part of a family, I pamper them
Because my perfume is affordable
And many more reasons!
To make these answers become concrete realities, you have to work hard on the personalization (uniqueness and distinctive specificities of the value proposition), on the design, on the price, on the brand, and on the status of your target audience. As Osterwalder writes, "Customers may find value in the simple act of using and displaying a specific brand. Wearing a Rolex watch signifies wealth, for example. On the other end of spectrum, skateboarders may wear the latest 'underground' brands to show that they are 'in'."
So here is the "loom" on which you can start weaving your future "perfumery project" by inserting all what characterizes and makes your business unique.
Get started, enjoy your work and good luck!!!
GENERAL DISCLAIMER
Although the information contained in this document is presented in good faith and believed to be correct, Moellhausen makes no representations or warranties as to the completeness or accuracy of the information. This document is provided on an "as is" basis. No representations or warranties, either express or implied, of fitness for a particular purpose are made herein with respect to information or products to which information refers. Moellhausen shall not be liable for any irresponsible, improper or illegal use, direct or indirect, of the information or the products represented herein and it shall not be liable for any damage arising from any use in connection therewith.
©Copyright 2018, by Moellhausen S.p.A – All Rights Reserved. Any review, retransmission, spreading or other unauthorized use of, or taking of any action in reliance upon, this information is prohibited.