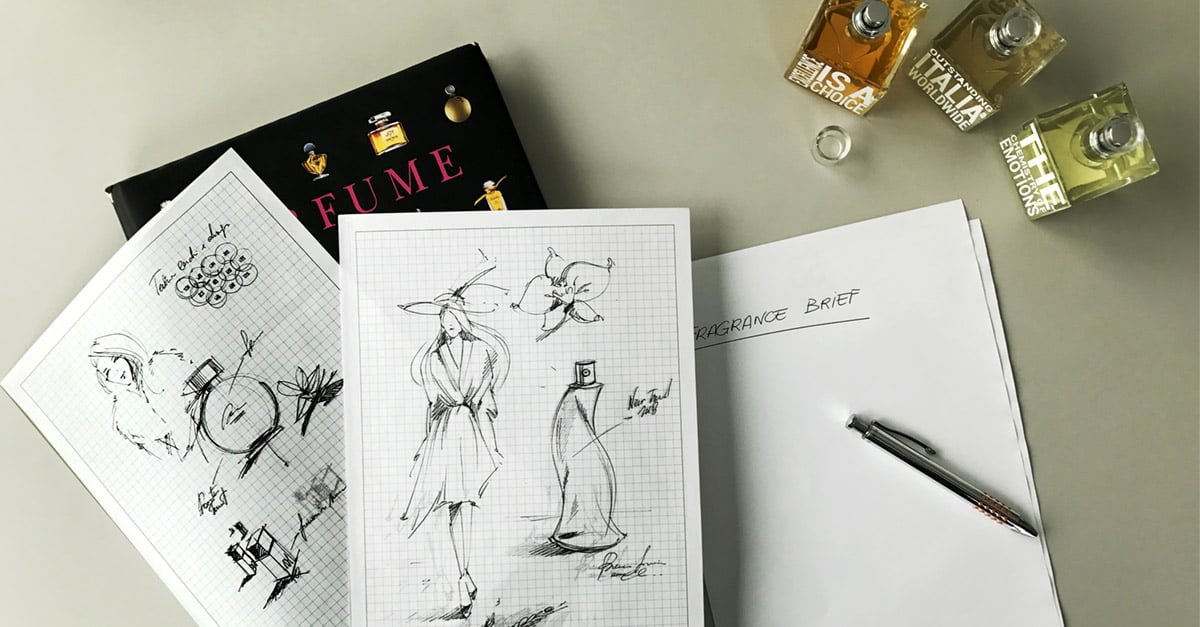 How to write a Creative Brief for the Fragrance House
Putting the concept of a new product into words is a crucial step of its development and successful launch into the market. Writing a comprehensive and concise report about the new product and the whole project is a real opportunity: it is possible to get the "big picture" of the concept and easily proceed with the consistent editing of more specific notes —Brief or technical document— for different players engaged in the development process.
In the special case of products with relevant olfactory impact —perfumes, cosmetics, households, air fresheners, or other "scented product"— the transmission of requirements for a new fragrance is a very delicate step, in which people with strongly different competences and glossary have to understand each other. Indeed, it happens so rarely that someone with specific education in perfumery writes the creative brief. More often, the perfumer or the Fragrance House R&D receive an incoming brief, which has to be decoded and re-coded as an executive brief, i.e. a new document with specifications and creative inputs that can be binding for the entrusted perfumer and for chemists that will support the formula optimization.
Generally speaking, the creative brief should offer a 360° technical picture of the end product and should be detailed as much as possible. It has to clearly mention the characteristics and the values the product is expected to convey thanks to the fragrance; a unique fragrance that is able to effectively support the end product concept.
Therefore, it is important to define and describe:
End product, which the fragrance is intended for.
Consumer target of the end product.
End product pack design that convey key messages about the Company, such as brand, values, positioning, etc.
Inspirations and emotional drivers.
Fragrance technical aspects, including olfactory profile, dosage, expected performances, restrictions and regulatory requirements.
Product release strategy, considering the Countries, the distribution channel(s), the wholesale or retail format for the launch of the end product.
Timeline and deadlines of the project, for the best organization of the work and expectations setting.
…
To ensure the shortest time-to-market, it is thus essential to share, from the very beginning, all available olfactory and physico-chemical requirements, along with marketing and strategic trails of the project.
For a better focus on this information, it is useful to follow a track, organized per topics: a method that can help to streamline ideas and all questions it is important to answer, while not forgetting key elements.
GENERAL DISCLAIMER
Although the information contained in this document is presented in good faith and believed to be correct, Moellhausen makes no representations or warranties as to the completeness or accuracy of the information. This document is provided on an "as is" basis. No representations or warranties, either express or implied, of fitness for a particular purpose are made herein with respect to information or products to which information refers. Moellhausen shall not be liable for any irresponsible, improper or illegal use, direct or indirect, of the information or the products represented herein and it shall not be liable for any damage arising from any use in connection therewith.
©Copyright 2018, by Moellhausen S.p.A – All Rights Reserved. Any review, retransmission, spreading or other unauthorized use of, or taking of any action in reliance upon, this information is prohibited.