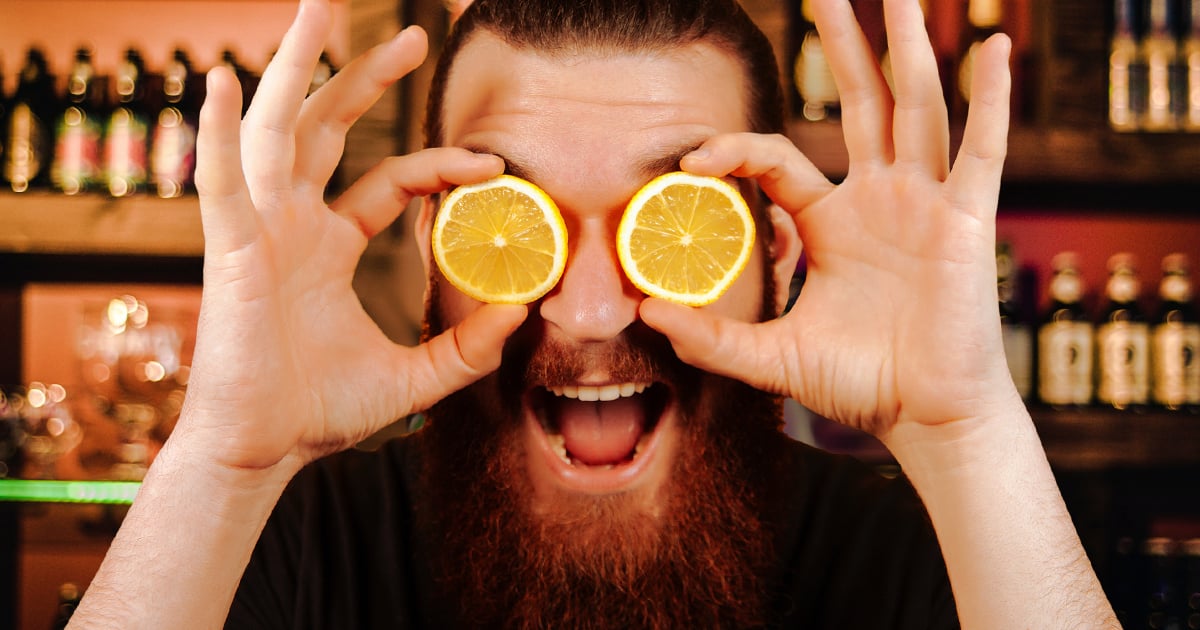 See through the citrus: beware of lemons
"When life gives you lemons, make a fragrance", a perfumer has no doubt about this advice.
Things get more complicated if he has to choose among the vaste range of citruses, also called Hesperidic fruits after Hesperides nymphs, who belong to Greek mythology and represent the warm light of sunset. But citrus perfumes – bergamot, orange, tangerine and many others – usually remind us about sunshine, light and joy, being bound to a Mediterranean atmosphere, typical of Italian landscape, even though their origins are actually in China. And every fruit has its own personality, characteristics and curiosities.
So, if until now all that you could see was just a yellow lemon tree, here's a juicy list of alternatives.
Bergamot is the result of a combo, bitter orange (which has a very intense, dry and tactile scent) and lemon. This DNA gives bergamot a very chic, aromatic and British personality, as it's used to flavour Earl Grey Tea.
Bitter orange has a very intense, dry and tactile scent.
Calamansi is similar to tangerine, but more sour. It's not very common, but you never can tell.
Chinotto – surprise! – is not just a fizzy soft drink's name. Well, it is, but it's above all a very interesting and aromatic fruit that can also be used for culinary purposes (marmalade, sweets and aromatic salt), therefore in perfumery it's an almost gourmand note. Its origins can be traced back in 1500 when, thanks to an Italian navigator, it was imported in Liguria (Savona, to be precise) from China, where most citrus fruits come from. Chinotto is now a Slow Food Presidium in Liguria, and pivot of a network of business for the entire area around Savona.
Cedrat is sweeter and somehow more laidback than lemon, as if it was its sporty version.
Clementine is a hybrid obtained by Clément Rodier in the late 19th century from a cross between a sweet orange and a and the Mediterranean willowleaf mandarin. Since Clementine is seedless, it has a limit: this plant needs to be cross-pollinated. This is the first reason why I call it a limited edition; the second is that it's common on Christmas tables and this makes it the perfect Christmas limited edition fruit.
Grapefruit (and it doesn't really matter if you're pink or white) smells pleasantly bitter, herbaceous and sometimes earthy. But it adds brightness to any composition.
Kaffir lime looks like an unlucky bergamot, but it has a very rich and unique smell. Also the leaves are interesting, being sour with a floral undertone.
Kumquat has also the botanical name of Fortunella, which means 'lucky', but it's not easy to classify since this fruit can smell sweet, sour, aromatic or bitter. Maybe it depends on how lucky you are, who knows.
Lemon is the most dangerous and sneaky one, because it looks and smells bright, friendly and cheerful, but it's too easy to create a perfume that will hopelessly remind people of washing-up (and not on an empty beach). But fresh lemons were so evocative to poet Eugenio Montale that in 1925 he wrote the poem "The lemon trees" (I limoni): "The senses are graced with an odor filled with the earth. It is like rain in a troubled breast, sweet as an air that arrives too suddenly and vanishes. A miracle is hushed; all passions are swept aside. Even the poor know that richness, the fragrance of the lemon trees". I truly suggest you to read the full poem.

Lime is sweeter, more subtle and a bit more snobbish than lemon. It's probably the most uplifting and energizing citrus fruit.
Litsea cubeba is not a citrus, but it smells so similar that it's classified in this category. Its perfume reminds of verbena and lemongrass, but in a sweeter and softer way.
Pomelo has the botanical name of Citrus Maxima, and this fruit actually deserves its Latin name because it smells really citrussy brilliant, energizing, cheerful and juicy. Let's imagine pomelo as the perfect hybrid between lemon and Sweet Orange (citrus aurantium var. dulcis), which anyway is sunnier and juicier. Sweet Orange is possibly the queen of citrus fruits. If you can imagine an orange slice dipped in honey, that's Tangerine.
Yuzu is far sharper, aromatic and a tad bitter. Yuzu is Japanese, so it's like a Katana among swords. But it doesn't cut, in fact it extends the performance of other citrus notes, whose life and freshness wouldn't otherwise linger for long. Ever heard about being 'useful as yuzu'?




GENERAL DISCLAIMER
Although the information contained in this document is presented in good faith and believed to be correct, Moellhausen makes no representations or warranties as to the completeness or accuracy of the information. This document is provided on an "as is" basis. No representations or warranties, either express or implied, of fitness for a particular purpose are made herein with respect to information or products to which information refers. Moellhausen shall not be liable for any irresponsible, improper or illegal use, direct or indirect, of the information or the products represented herein and it shall not be liable for any damage arising from any use in connection therewith.
©Copyright 2018, by Moellhausen S.p.A – All Rights Reserved. Any review, retransmission, spreading or other unauthorized use of, or taking of any action in reliance upon, this information is prohibited.