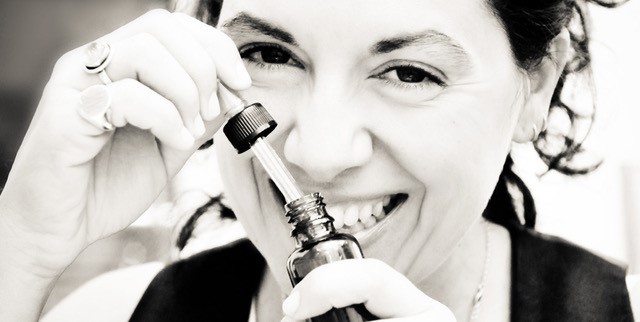 The Great Italian Perfumery
All the Italian perfumes, along with their history, are featured in the new book by Marika Vecchiattini to be published by Silvana Editoriale on next spring.
La Grande Profumeria Italiana (The great Italian perfumery) by Marika Vecchiattini, is a fascinating book that was still missing among the ones dedicated to the world of perfumery. It is a volume born from the love for the scents with an Italian soul, written with the desire to enhance our olfactory heritage and intrigue those who do not yet know it, showing what vision and virtuosity are behind products nowadays many consumers take for granted.
Moellhausen, as player in the sector, can just enthusiastically welcome this work aiming at putting all the peculiarities of an industry, such as that of fragrances and scents, at the center of international interest. An industry which fully – for creativity, quality and Italian lifestyle – must fall among those defining the "Made in Italy" across the globe.
As highlighted by Anthony Moellhausen, interviewed in this book that will be published in the coming weeks: "Over fifty years after its foundation, Moellhausen stands as the Italian challenge to an international market dominated by the French and Swiss giants, a sort of ultra-modern factory/boutique to which you can turn to in order to obtain the single raw material, as well as the creation of an entire line of fragrances, complete with marketing strategy to support the launch."
If it is true that in an historical moment where the term "culture" takes on a universal value transcending geographical borders, it is also true – and not only to jealously guard our specific national identity – that the protection and enhancement of the cultural heritage linked to the arts and crafts of each nation, serve precisely to not disperse knowledge and know-how which must continue to live so to be handed down and learned by future generations in every part of the world.


Interview with Marika Vecchiattini
Before the release of her book, we interviewed Marika Vecchiattini to find out directly from her what were the reasons leading her to undertake this "Italian journey" around fragrances, and to share an anticipation of covered topics. Congratulating her and wishing her the best on this new publishing venture, we thank her for the kind and friendly conversation, and for the preview of a beautiful excerpt from her work, which we are pleased to release. An excerpt that, starting from Leonardo da Vinci's painting, highlights the Italian specificity in interpreting the world, but also the close link among all the arts (including perfumery), and the uniqueness originating from the culture of a given country.

How did the idea of writing this book on Italian perfumery come about?
The idea of writing this book turned up while I was preparing the lesson on Italian Perfumery that I held in 2018 at the Italian Institute of Culture in Madrid. The poetess Laura Pugno, who directs the Institute, had contacted me to offer food for thought to a group of students of Italian language and culture, so for them to understand the core of Italian scent.
Studying for such lesson was a blast, but the more I went on with my research, the more puzzled I got. I have dozens of books on perfumery, and all of them mainly comment or analyze French fragrances: very few Italian fragrances are mentioned. And yet, surfing on eBay or on sites specialized in selling vintage fragrances makes it clear how some of them are highly sought after and their audience is willing to pay so much as several hundred euro for a single bottle. Many Italian fragrances, often no longer produced and even forgotten in Italy, thrilled consumers all around the world, and their disappearance caused regret in more than one generation.

And so, why is there so little talk about Italian perfumery? Why are we not able to honor and enhance our olfactory heritage as it deserves?
Many think that scent is an exquisitely French matter, and ignore that, on the contrary, modern perfumery was born here in Italy, reaching France only in the sixteenth century, when Caterina de' Medici got married to the Duke of Orleans.
But let's focus on the present time, indeed on the last forty years. The Eighties and Nineties marked the golden age of Italian perfumery, an era when the great tailors knew how to put their love for beauty to good use, and launched fragrances appreciated across the world for their own extraordinary ability to convey, via the sense of smell, the unique and special aesthetics of those who had commissioned them. Those were years standing out for wonderful fragrances, avant-garde marketing and bottles of very refined design, which spread the Made in Italy passion.

What has changed with globalization?
The globalization of markets and the birth of large multinationals in a position to offer their products on a worldwide basis, made it necessary to rethink the fragrances of the 2000s in a new perspective which could satisfy the taste of consumers from every continent.
On the one hand, thanks to the sizable investments by the multinationals that had acquired them, the Italian brands became available to a large audience, which was previously unfeasible to reach, and they were able to grow further, increasing the Made in Italy desirability around the world. On the other hand, the cultural peculiarities of the different countries – hence, also the Italian peculiarities – were supplanted by a globalized common taste capable of satisfying anyone at any latitude.

How do you see the future of Italian perfumery?
All is not lost, and there are excellent reasons not to feel discouraged. The first reason is that Italian brands continue so far to produce excellent fragrances where the cultural imprint distinguishing us is often recognized.
The other reason lies in the success of "artistic perfumery", in that handful of visionary aesthetes in love with scent as an expressive vehicle, continuously innovating the perfumery sector with their revolutionary ideas and their creativity.
The audience, however, especially the younger or inexperienced one, is accustomed to turning to the panorama of our perfumery in a fragmented way, case by case, without wondering about the origins of the compositional richness of the "niche" fragrances, of their underlying savoir-faire, of the love for beauty permeating their every single note.
But the roots are certainly there. They are solid and planted in a soil irrigated by centuries of research, skillful craftsmanship, and a recognizably Italian aesthetic imprint.

Your book will be released in a few weeks. What do you wish and what do you expect from your future readers?
I hope that reading these pages could inspire further research and that, when they will close this book, they will have the feeling that there is at last a basis to start from, a compendium which will encourage them to think, in a more coherent and articulated mode, about what it has been, what it is, and above all, what modern Italian perfumery could be in the future.
GENERAL DISCLAIMER
Although the information contained in this document is presented in good faith and believed to be correct, Moellhausen makes no representations or warranties as to the completeness or accuracy of the information. This document is provided on an "as is" basis. No representations or warranties, either express or implied, of fitness for a particular purpose are made herein with respect to information or products to which information refers. Moellhausen shall not be liable for any irresponsible, improper or illegal use, direct or indirect, of the information or the products represented herein and it shall not be liable for any damage arising from any use in connection therewith.
©Copyright 2018, by Moellhausen S.p.A – All Rights Reserved. Any review, retransmission, spreading or other unauthorized use of, or taking of any action in reliance upon, this information is prohibited.