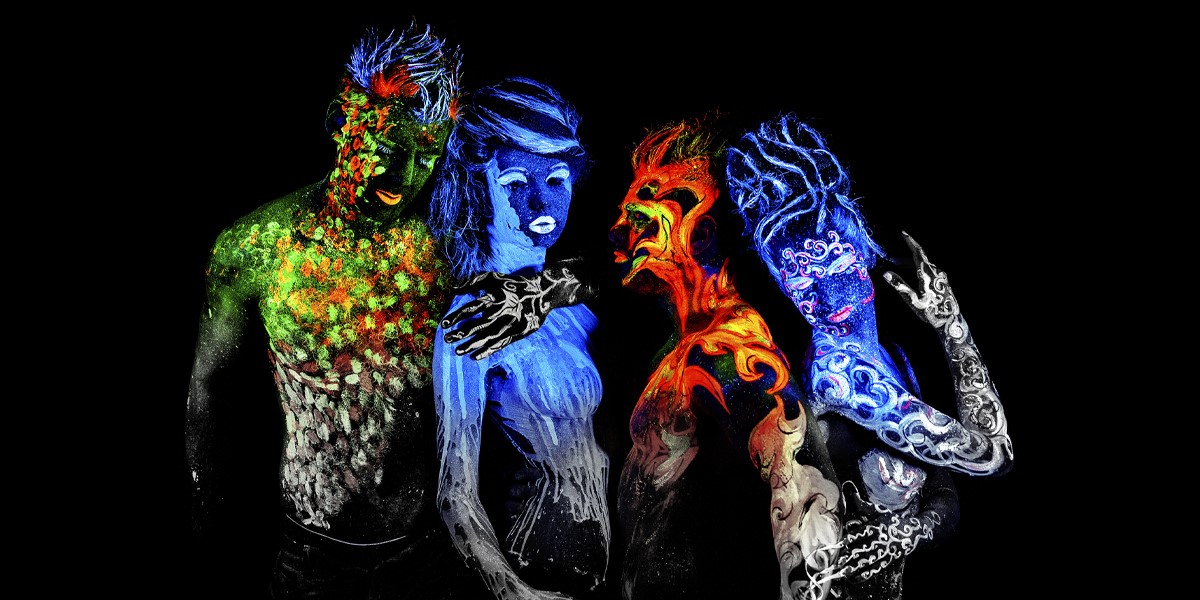 Contessa Azzurra – Dimmi Di Sì – Giacinto Innamorato – Subdola
The renaissance of four great perfumes belonging to the Italian olfactory heritage.
The world of fragrances is an art, a language made up of emotions that can vibrate in literature, music, painting, cinema and, of course, also in fashion.
Through literature we are able to immerse ourselves in unknown landscapes and be catapulted into a very distant past or to experience with our imagination a future capturing us in a startling way.
And what about music which, having no signifier beyond itself, allows the listener of any musical composition to associate the most disparate mental images with melodies and harmonies.
But only the powerful and hidden language of fragrances enables us to immediately get in touch with our deepest selves, even if we do not want to. Breathing and smelling are natural gestures and this is why Yves Saint Laurent often said: "Scent is the brother of breath".
Pervasive and invisible, fragrances have the primal power to evoke memories, activate sensations, describe unknown and astounding worlds in a few moments.
For this reason, the work of the perfumer is not just to create something appealing to those who perceive it, but to give shape, color and smells to an idea. A job that becomes particularly challenging when the perfumer modernizes ancient fragrances, analyzes, studies and brings them back to life by interpreting and adapting them to today's noses.
This is what happened within Moellhausen with the study, analysis and reformulation of four memorable Italian scents of the early twentieth century: Contessa Azzurra, Dimmi di Sì, Giacinto Innamorato and Subdola.
Fragrances that have written a page in the history of habits and customs of the early 1900s and in the production trajectory of collectible Italian perfumery from all over the world.
Four long-standing scents come back to life also to celebrate – exactly seventy years after his death on December 16th, 1941 – the memory of their creator Giuseppe Visconti di Modrone. To this eclectic pioneer of modern Italian perfumery – with Gi.Vi.Emme, the company he founded which produced and marketed them – is due the intuition of the importance of combining artistic abilities with advanced findings of the chemical industry.
In Italy, where the tenacity and pride was modernly going to reunify and experiencing the Belle Époque – such a short peri<od of optimism and freedom that dissolved with the First World War – those fragrances, whose name was inspired by Gabriele d'Annunzio, set trends and gave impetus to the rising Italian emotional perfumery. They were worn by the actress and opera singer Lina Cavalieri, by the Divine Marchesa Luisa Casati Stampa, by the famous actress Eleonora Duse and permeated still, many years later, the sets of the movies Ossessione (1943) and The Leopard (1963) by the director Luchino Visconti, son of Giuseppe.


Analyzing and reconstructing with creativity and passion
Starting from samples taken from precious bottles yet sealed and made available by the Museum of Perfume in Milan – a one of a kind Italian reality dedicated to the history, design and art of the twentieth century relating to vintage perfumery – a scientific research begun on the chemical components which gave life to those four fragrances.
Moellhausen's Research and Development Unit – under the direction of Michelle Moellhausen – thoroughly scrutinized the four chosen perfumes with a preliminary gas chromatographic analysis which highlighted not only the original components, but even various other substances resulting from deterioration over time and hardly attributable to a specific raw material. A necessary analysis that delimited a picture of uncertainty which gradually unraveled with complementary information acquired, as we will see, via other procedures.
And so an investigation was also carried out on the forerunners of chemical substances potentially responsible for the anomalous olfactory notes and ascribed to deterioration over time in order to understand which, among the raw materials attainable at the epoch of formulation, were the ones most probably utilized. An evaluation that concerned their presumed costs as well.
Furthermore, the age of the samples made critical the assessment of what was the concentration of the fragrance in the hydroalcoholic solution which together with the presence of solubilizers (functional ingredients for making large quantities of essential oils and natural and valuable resins soluble), and others substances no longer permitted nowadays, made it particularly difficult to reconstruct and reproduce the impact the original scents must have had.
An evaluation of the initial concentrations and of those presently compatible with industry standards was made possible by combining the data obtained out of analytical-instrumental means with the qualitative and quantitative observations collected through repeated olfactory panels formed by experts. Based on such investigations, Moellhausen chemical know-how together with the marketing expertise and creative-interpretative proficiency typical of the sensitivity of talented marketers and perfumers, allowed to outline with sufficient objectivity the path to pursue.
Following this complex chemical, organoleptic and "historical" analysis, it was hence binding to develop some specific bases to replace the ingredients no longer available these days.
Having as first objective to reproduce the original olfactory connotation, the scents were therefore reconstructed with current raw materials. Once they were validated by both R&D and marketing, the creativity of the perfumers could finally find free expression in the development of a further modern version of the four famous fragrances. A substantial reworking of the formulas, by additions, eliminations, but also by rebalancing the quantities of all the components.
"The objective importance and personal value of the perfume have been carefully preserved and rediscovered with passion" declared Michelle Moellhausen, satisfied with the final result. "Knowing far too well that fragrances – added Michelle – are the distinctive note of every era, each one has its own scent, with its history, formula, anecdotes, renowned and disappeared characters linked to its name".
The protection and enhancement of an intangible memory
A work which lasted several months to bring back to life four fragrances that have made an epoch and thus to contribute to the enhancement of an Italian olfactory heritage deserving to be removed from oblivion and restored, through a contemporary interpretation, to its ancient artistic splendor.
In defense of this intangible memory, the reconstruction of those four classic perfumes wants as well to be a recognition of the revival of modern Italian perfumery which in the 70s-90s of the twentieth century gained worldwide attention thanks to a mix of culture and creativity that the experience of enterprises, with an already strong background in the sector, was able to welcome and lead towards success.
Today it appears as though history is repeating itself: mainstream luxury perfumery, seemingly an almost exclusive commercial monopoly of French companies – even when created in Italy – finds its traditional competitor precisely in the Italian creativity.
The route seems to be that of generating extreme luxury, steeped in the culture of made in Italy, with an individuality and creativity solely artistic perfumery can express. Small brands and independent Italian creators demonstrate they know how to put Italy back at the center of the international market. And exactly as it happened at the beginning of the last century and even forty years ago, their ideas are welcomed and brought to success by the competence of those who own solid records in this industry.
The fragrances that Italian brands present on the market every year are the brilliant outcome of a very rich cultural history. An history imbued with creativity, forwardness, communication and the pleasure of living which united the ancient Romans, the medieval apothecaries, the perfumers of the Renaissance courts, the entrepreneurial acumen of Parma in the nineteenth-century, the elegant and pioneering spirit of early 1900s, the great fashion designers of the 80s and 90s.
Speaking of legendary scents and changes in tastes, it appears contemporary public does not like too much the so-called "evergreen", those timeless scents whose recognizability was a sort of olfactory signature of the wearer. This is because the consumers have now discovered the sense of smell as a vehicle for emotions and, instead of investing in one single perfume once for all, they prefer to create a wardrobe of proposals capable of satisfying their needs for originality and exclusivity.
In such a wide olfactory choice, these ancient fragrances masterfully renewed cannot hence be missing, also because if globalization facilitates the sharing of a common feeling, it is only by virtue of diversity, respect and knowledge of one's past that it is possible to recognize and enhance the common traits.
The objective importance and personal value of the perfume must be carefully preserved and rediscovered with passion. Thrusting Contessa Azzurra, Dimmi di Sì, Giacinto Innamorato and Subdola once again into the limelight was consequently not a simple "olfactory antiques" operation. Instead, it was a special occasion to nurture and spread the culture of perfumery and ensure that a splendid patrimony of art and refined good taste is not lost in thin air, but becomes a full part of the great Italian olfactory heritage.
For an "olfactory Renaissance" we still and always need.
GENERAL DISCLAIMER
Although the information contained in this document is presented in good faith and believed to be correct, Moellhausen makes no representations or warranties as to the completeness or accuracy of the information. This document is provided on an "as is" basis. No representations or warranties, either express or implied, of fitness for a particular purpose are made herein with respect to information or products to which information refers. Moellhausen shall not be liable for any irresponsible, improper or illegal use, direct or indirect, of the information or the products represented herein and it shall not be liable for any damage arising from any use in connection therewith.
©Copyright 2018, by Moellhausen S.p.A – All Rights Reserved. Any review, retransmission, spreading or other unauthorized use of, or taking of any action in reliance upon, this information is prohibited.