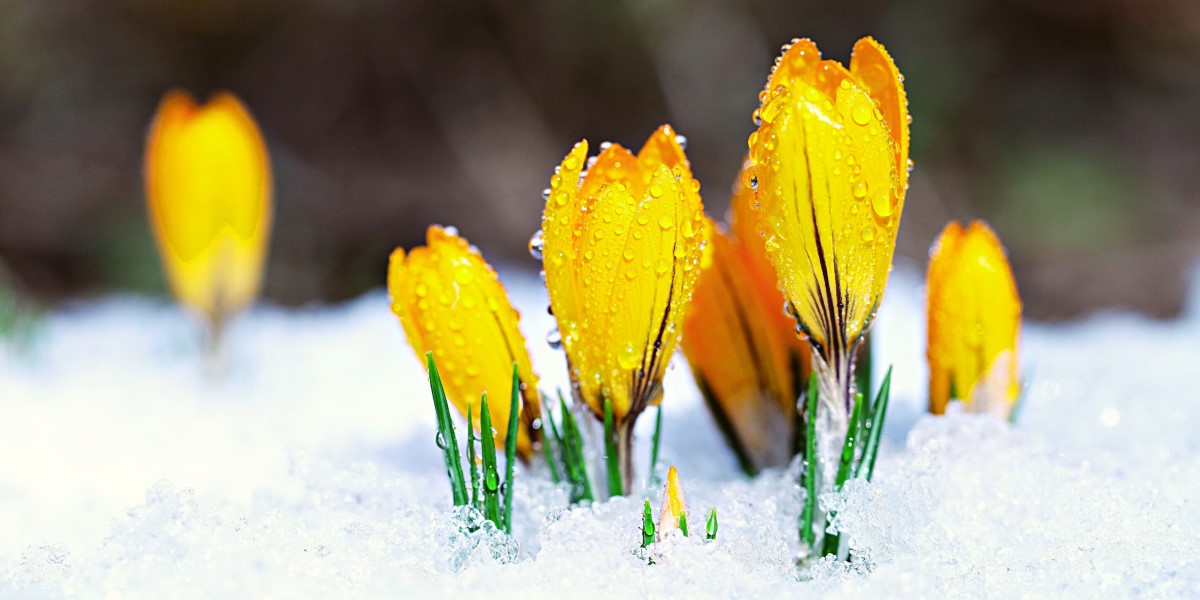 The riddle is "where do perfume ideas come from?"
Let's sit near a tree by a river and find the answer.
It's almost spring: life is blooming again and it's an open invitation to our senses. In fact, after the last months many people are wholly reconsidering their lives and even planning to move to a more affordable, safer and greener neighborhood, where they can possibly feel happier and healthier. This could be one cause of the huge comeback of nature-inspired fragrances: compositions that are ingredient led, focused on notes that evoke a feeling of connection with nature, or a memory that can bring back to a serene childhood.
Moreover, there are growing need and attraction towards mood enhancing cosmetics and uplifting fragrances, no matter the way the result is achieved: natural citrus, bright flowers and herbal notes have the leading role in sophisticated spring/summer fragrances that have nothing to do with old-style, plain and cheap compositions. This time, the difficulty a perfumer encounters is to blend simple, recognizable notes and create a new experience.
Simplicity inside and outside: in an era where sustainability is THE word, there's no need of precious bottles or caps that seem to be borrowed from a jewelry. And that's not all: if the bottle is refillable and the packaging made from recycled materials, the job is completed. In other words, the cheaper, the better. With only one exception: perfumes as genuine works of art. Safe havens: in this case, the richer, the better.
Let's now focus for a moment on the contemporary debate about how the Beauty industry can pursue 'natural' claims and still be sustainable. In skincare, bio-tech ingredients can "square the circle" and a similar solution can be found in perfumery thanks to synthetic materials ─strictly from sustainable chemical and biotechnological processes. Although it may be very evocative to boast about some precious flower that can be harvested only with full moon after a rainy day, ethics suggest not to deprive nature of such a rarity and recreate, instead, its scent using "green chemistry". And technology is so versatile it allows to play with molecules and find new meanings for traditional perfume ideas: for example, 'freshness'. As the weather begins to be warmer, that's what people always look for.
But we don't want the ice scent-sation anymore, we would rather feel a serene sense of fresh air. No freezing, no shiver. Just a sense of relaxed wellbeing given by a 'fantasy style' fragrance that brings back a memory, a place or an experience: we just want to sit quietly near a tree by a river – no need to go to the North Pole.
In addition to that, since yoga and meditation are more and more widespread, it's no surprise there are dozens of perfumes (and bath & body formulas) conceived to provide tranquility and focus. Earthy and woody notes with lighter accents of luscious fruits comfort the mind with images of green landscapes. Once again, natural elements are a never-ending source of inspiration for new fragrances, and they tell stories about fresh, crispy wind, or calm waters, or again deep woods, or let you feel warm sunlight… thanks to the calling of the wild.
GENERAL DISCLAIMER
Although the information contained in this document is presented in good faith and believed to be correct, Moellhausen makes no representations or warranties as to the completeness or accuracy of the information. This document is provided on an "as is" basis. No representations or warranties, either express or implied, of fitness for a particular purpose are made herein with respect to information or products to which information refers. Moellhausen shall not be liable for any irresponsible, improper or illegal use, direct or indirect, of the information or the products represented herein and it shall not be liable for any damage arising from any use in connection therewith.
©Copyright 2018, by Moellhausen S.p.A – All Rights Reserved. Any review, retransmission, spreading or other unauthorized use of, or taking of any action in reliance upon, this information is prohibited.