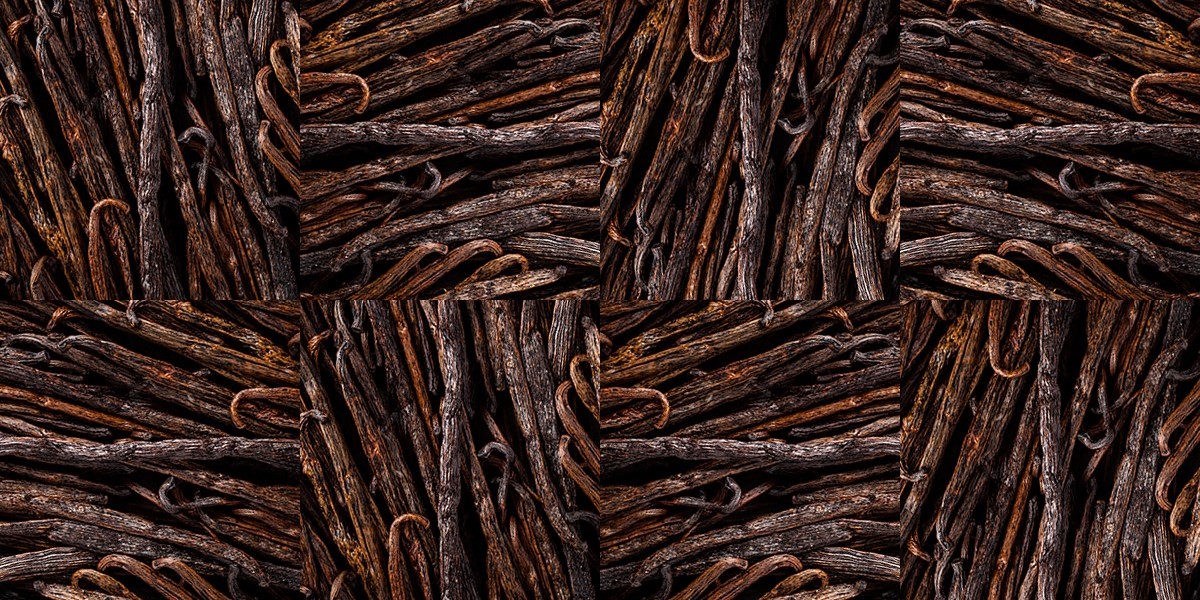 Vanilla: a bitter sweet symphony
Many of you may think it's the sweetest thing, but it's actually far from that
If you imagine me telling (almost) everything about vanilla, you'd see me walking happily around in a pastry shop, possibly with 'Sweets for my sweet' in the background – wouldn't you?
Well, sorry for disappointing you, but you're pretty much out of the way.
In fact, sugary stuff has nothing to do with it.
But let's meet vanilla – the actual one – in a short botanic lesson.
'Vanilla planifolia' is a climbing plant of the orchid family, native to Mexico but soon introduced into Madagascar, Réunion, the Comoro Islands (in these three islands the Bourbon quality is produced) and Tahiti. This plant produces beautiful yellow or whitish-green flowers and, above all, slightly flattened seed pods which secrete a substance similar to honey, with a warm balsamic and just a bit sweet powerful smell. Not so sweet. More balsamic, and with a slightly leathery undertone.
Actually, the one from Madagascar is sweeter than the other varieties: in its different olfactory qualities, vanilla is however one of the most "intoxicating" essences that nature has ever created, so it has become a beloved ingredient in perfumery, thanks to its infinite facets, its characteristic and decidedly sensual, fascinating, warm, woody, oriental and sometimes sweet notes.
The quality of vanilla pods can be understood from their softness, flexibility and a light patina on the surface: this characteristic gives the name to vanilla givrée, which means frosted.
As I mentioned, there are several varieties of vanilla, but the most famous is certainly the Bourbon one, for a simple reason: it contains the highest amount of vanillin (the substance that gives the characteristic smell). And we are talking about only 2% … that's why it's so expensive. And this is also the reason brands tend to use synthetic raw materials to keep perfume prices low.
Then there is the Tahitian vanilla, which is more fruity and floral, and differs from the traditional and most widespread fragrance, which has also interesting properties like euphoric and aphrodisiac, in fact a study conducted on vanilla workers revealed the existence of a curious occupational disease, immediately baptized vanillism, which has – among the main symptoms – that of being constantly eager for sex.
Remember this, next time you buy a vanilla fragrance. And sweet dreams…
GENERAL DISCLAIMER
Although the information contained in this document is presented in good faith and believed to be correct, Moellhausen makes no representations or warranties as to the completeness or accuracy of the information. This document is provided on an "as is" basis. No representations or warranties, either express or implied, of fitness for a particular purpose are made herein with respect to information or products to which information refers. Moellhausen shall not be liable for any irresponsible, improper or illegal use, direct or indirect, of the information or the products represented herein and it shall not be liable for any damage arising from any use in connection therewith.
©Copyright 2018, by Moellhausen S.p.A – All Rights Reserved. Any review, retransmission, spreading or other unauthorized use of, or taking of any action in reliance upon, this information is prohibited.