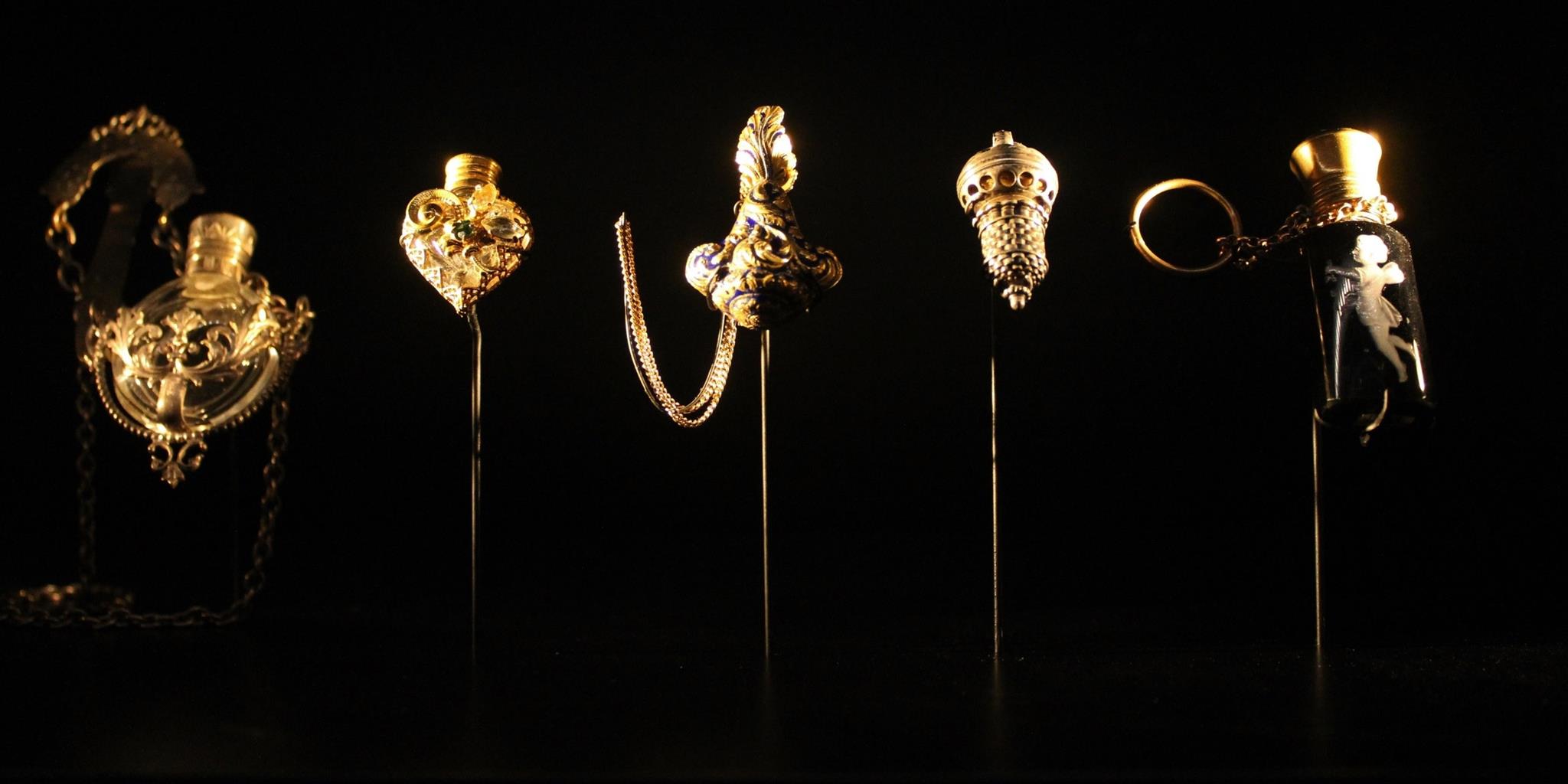 What do the best scents in perfume history have in common?
Some perfumes are worldwide top sellers. Others, while enjoying less financial success, are nevertheless cherished generation after generation, achieving a masterpiece status, which often overcomes any expectation.
The features that turn a good perfume into a scented masterpiece may be grouped into 5 areas:
originality;
innovation;
great raw materials;
top-down marketing approach;
finesse.




1. Originality
Some perfumes owe their success to a great amount of originality in their composition. These scents often take different paths, opening new trends that others will then follow.
Bandit (Piguet, 1944) is still considered one of the best feminine perfumes ever created. Its unconventionality is due to a smoky leather base complemented with salty oakmoss and galbanum, an intensely dry and herbaceous note. The main accord is a bitter, smoky leather chypre, a fragrance family requiring a little exercise and sensitivity to be fully appreciated. Bandit is not addressed to the crowd, it is a real "fauve" perfume endowed with a tremendous presence and tenacity still to be matched.
Feminitè du Bois, by Shiseido, and Hermès l'Eau des Merveilles (2004) are feminine fragrances containing no distinctive floral or sugary notes; as a matter of facts, their formulas contain only woods, resins and amber notes. These perfumes captivate those women that consider common feminine perfumery too sweet and romantic.
Cartier's Le baiser du Dragon stroked the consumers' imagination by enhancing two overused ingredients in a completely new way:
These two dissonant smells (woody, green, smoky on the one hand, creamy and sweet on the other) are balanced in such a masterful and surprising way that neither of the two ever dominates the other.


2. Innovation
Some perfumes owe their fortune to their capacity to innovate the world of perfumery, infusing it with new olfactive stimuli.
It is the case of Yves Saint Laurent's M7 (2002), the scent that introduced the oud note to Western perfumery. Oud is a traditional material in Far and Middle East, but it became so popular in Europe, that almost every brand has launched an oud-based scent in recent years. But in 2002 oud, with its nuanced smell of woods, resins, human sweat, and manure, distinguished M7 from any other masculine scent.
Sometimes, innovation is found in new synthetics, as in Chanel N.5 (1921), where a bouquet of aldehydes, a group of molecules isolated just a few years earlier, conveyed an enameled feeling of light and smoothness that opened the floral aldehydic trend still very successful today.
The clean, watery, synthetic musk called Calone became the signature note in many ozonic scents, like Issey Miyake's iconic L'Eau d'Issey.
At the heart of Angel by Thierry Mugler (1992) there is a sensational new molecule: the cotton-candy ethylmaltol. This single note is complemented with sugary notes of:
caramelized apple;
vanillin;
cocoa;
a woody base of patchouli.
Angel is actually the forerunner of a new category, the so-called "Oriental Gourmands". Now the market is saturated with hundreds of Angel-inspired scents, but when it reached the market its uniqueness created a real stir.
What makes Davidoff's Cool Water (1988) so enticing, as to make it one of the most successful ever masculine scents, is a synthetic called dihydromyrcenol, a fresh, bright, smell of clean laundry, evoking a stroll on a dazzling white glacier. This perfume has also opened a whole new Family, called the "New Freshness".
At times, success does not reside in a new ingredient, but in the decision to use an old one differently. For example, to overdose it. What made Dior's Eau Sauvage (the masculine scent most used by women) stand the test of time, is an accord of citrus, jasmine and Hedione, a molecule that was overdosed to obtain the feeling of dewdrops on petals. Hedione has been widely used since then, but the originality of L'Eau Sauvage made it an iconic scent for 3 generations.
Mure et Musc by L'Artisan Parfumeur (1978) was the first ever fragrance to feature a huge dose of Galaxolide, a musk molecule synthetized two years earlier, characterized by a fruity note of blackberry. This fragrance was so original and distinctive as to captivate many consumers worldwide who chose it as signature scent, creating a loyal base of consumers for forty years after its launch.

3. Great raw materials
Some perfumes rely on the rarest and most expensive raw materials to seduce the public.
This was the case of Joy (Jean Patou, 1930), promoted as "The costliest perfume ever", due to its rose/jasmin main accord, for which not only the best quality essential oils were used, but also in considerably large amounts.
At the heart of Chanel's N.19 (1970) there is orris, one of the most expensive raw materials. Orris roots take three to six years in the ground to achieve the right amount of oil. Rhizomes are then left to dry up to three years. This long production process justifies its high price (more than sixty thousand euros per kg!): only a few mainstream perfumes may feature the natural note. This is, however, of arresting beauty: dry, powdery, woody with a fern-like and floral aspect, which appeals to men and women alike. Besides N.19, also L'Homme by Yves Saint Laurent has used orris, but from a masculine point of view only.


4. Marketing
Some perfumes witness how a top-down marketing approach may result in perpetual success. From the name to the bottle, from the scent itself to the promotional imagery, everything contributes to the same vision, which is by far the most important feature in the perfume. For Yves Saint Laurent's Opium (1977), it conveyed escaping to an exotic place of illicit pleasures, while for CK One (1994), it conveyed concepts of freedom, friendship, and (gender) fluidity. Both of them were highly influential and raised many imitators.


5. Finesse
In the end, it takes decades of training of the best perfumers to get the most difficult and rarest of all characteristics: namely, an olfactory finesse. Perfumes like Diorella (Dior), Prada's Infusion d'Iris, Guerlain's Shalimar and Acqua di Parma share a seamless structure of rare harmony and balance. These contemporary classics have enchanted consumers of several generations, with a different, enthralling new message each time.
GENERAL DISCLAIMER
Although the information contained in this document is presented in good faith and believed to be correct, Moellhausen makes no representations or warranties as to the completeness or accuracy of the information. This document is provided on an "as is" basis. No representations or warranties, either express or implied, of fitness for a particular purpose are made herein with respect to information or products to which information refers. Moellhausen shall not be liable for any irresponsible, improper or illegal use, direct or indirect, of the information or the products represented herein and it shall not be liable for any damage arising from any use in connection therewith.
©Copyright 2018, by Moellhausen S.p.A – All Rights Reserved. Any review, retransmission, spreading or other unauthorized use of, or taking of any action in reliance upon, this information is prohibited.