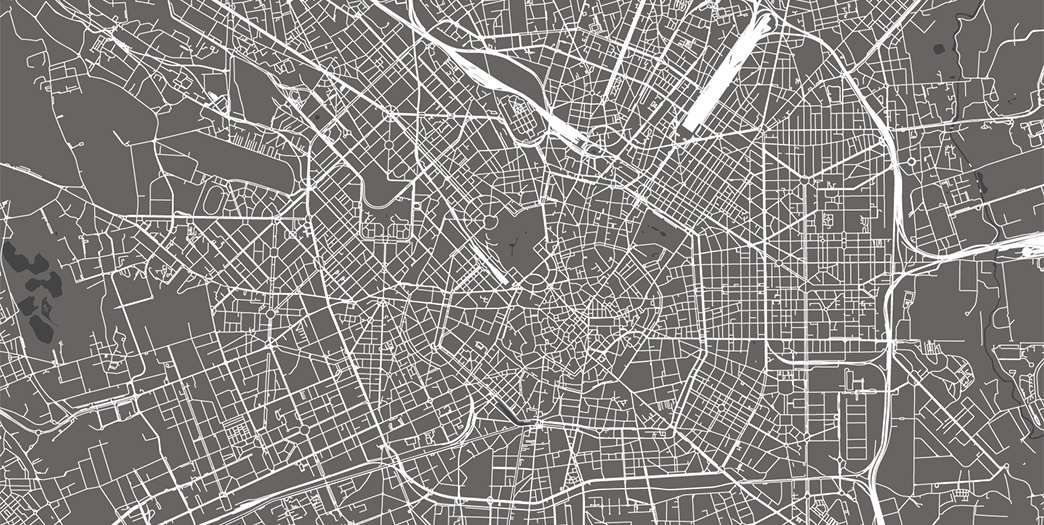 How perfumes pervade the urban context and the city life
The word "atmosphere" alludes to the "climate" present in an environment and to certain ineffable qualities that we perceive thanks to our most evocative and subliminal sense: The sense of smell. This second note about atmosphere explores how smell is so closely related to spatial dimension that it seems to be connected to how we "navigate".Lucia Jacobs, American Professor at the Psychology Dept. of Berkley University, who is strongly convinced by this notion and has been carrying out research that examines the way the sense of smell helps us to build cognitive maps of our environments.
To demonstrate this link, over the last decade, artists and "osmonauts" —with their noses only — have scoured neighbourhoods and cities in order to create "olfactory maps".
Kate McLean's "Smell Walk" is amongst the most important events, where she took a thousand people on an urban journey using scents that are characteristic of streets and neighbourhoods around the world. Her maps are able to create visual images from invisible elements of our environments.
The pioneer of this use of the sense of smell is most likely Sissel Tolas, who was already recording distinguishable scent trails in the Arrondissements of Paris in 2003, and later became interested in the collection and spatial representation of the scents of Mexico City and Berlin. Similar research has been carried out by Maki Ueda, who used the help of citizens for his olfactory fieldwork. Peter de Cupere (Speaker at Smell Experience, organized by Smell Festival 2018 in partnership with Moellhausen) used the same technique to examine the tiny twisting streets of Palermo, in order to find the most characteristic smells of the city.
These artistic experimentations have reawakened the interest and discussion on this topic and have inspired potential olfactory maps applications. One of the most significant proposals is put forward by Rossano Schifanella, Computer Science Professor at the University of Turin. At Smell Festival 2019, he presented his research, which aims at using the mapping of urban smells to develop the next-generation navigation app.
Today, apps like Google Maps have specialised in identifying the shortest journey from one point to another in order to save time; In the nearest future —thanks to sensorial information on our environments — we could also be able to select the slightly longer but the most pleasant and scenic journey. The path that would actually make us happier!
Along with Daniele Quercia and Luca Mario Aiello, Rossano Schifanella has created "Good City Life": A research group which takes care of problems linked to urban planning and looks for solutions not focusing on making the city smarter, but on making the citizens happier. Research on urban olfactory atmospheres is a key part of the project.
"One of the major criticisms regarding the mapping of urban smells" explains Schifanella "is not being able to obtain a sufficient amount of information in order to make the research reliable and to celebrate the olfactory complexity of our cities."
Computer technology can replace interviews and fieldwork which in the past defined artistic experimentation. This can be achieved thanks to algorithms that process information on our environment from the Web, for example, through the thousands of photos uploaded daily onto social media such as Flickr, Facebook and Instagram.
How can we obtain sensory data from digital photos?
This crucial step is explained in detail by Schifanella himself in the video interview from Smell Festival 2019.
The olfactory maps of Barcelona and London created by this original method are available at: https://goodcitylife.org/.
GENERAL DISCLAIMER
Although the information contained in this document is presented in good faith and believed to be correct, Moellhausen makes no representations or warranties as to the completeness or accuracy of the information. This document is provided on an "as is" basis. No representations or warranties, either express or implied, of fitness for a particular purpose are made herein with respect to information or products to which information refers. Moellhausen shall not be liable for any irresponsible, improper or illegal use, direct or indirect, of the information or the products represented herein and it shall not be liable for any damage arising from any use in connection therewith.
©Copyright 2019, by Moellhausen S.p.A – All Rights Reserved. Any review, retransmission, spreading or other unauthorized use of, or taking of any action in reliance upon, this information is prohibited.