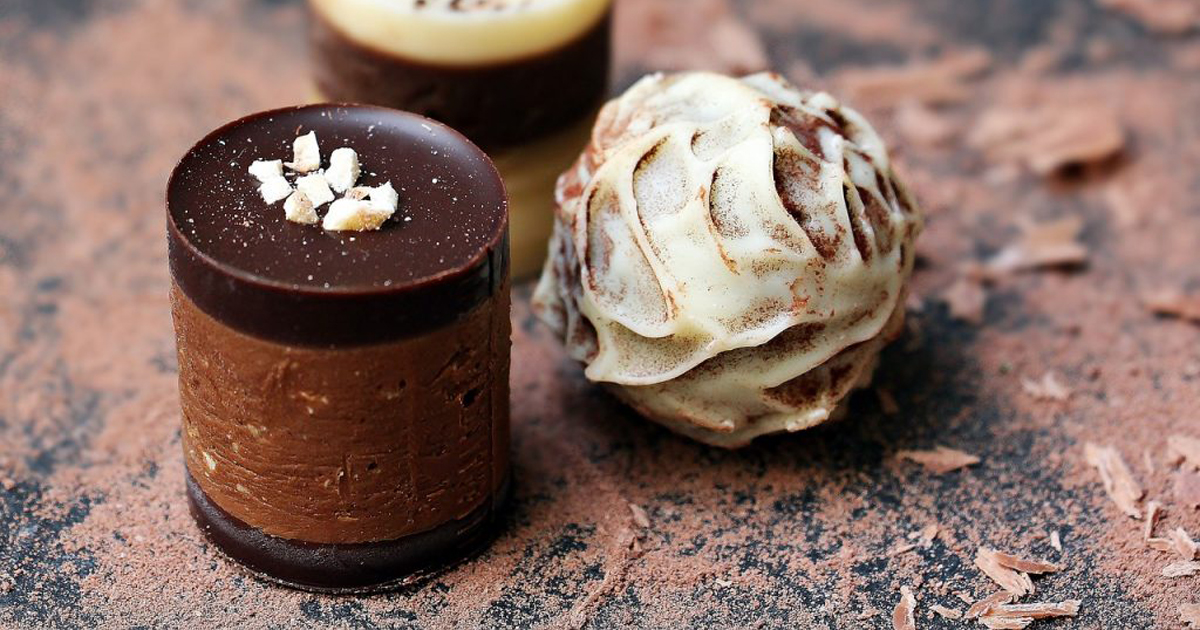 Rethinking fragrances: A new global order even for the perfumery market
"There is nothing more necessary than the superfluous," argued Oscar Wilde's ironic and somewhat cynical pen. And never before as during the suspension of activities and the prescribed isolation inside home walls motivated by the pandemic, the aphorism of the famous English writer sharply displayed itself.

A part of us was positively surprised to recapture ancient habits and savor a time marked by home and family needs, and we also discovered how precious is such state of well-being that, to put it bluntly, we call happiness, the primary emotion to which every human aspires to. If being happy means first of all not to feel pain, and it is a feeling of pleasure that gratifies and fulfills, perfume is undoubtedly one of the most ancient and extraordinary means of accessing this state of intense wellness. If it is true that each of us has her/his own, very personal olfactory idea of happiness – often and willingly linked to childhood memories, just as happened to Marcel Proust with his famous sensation of "all-powerful joy" aroused by the scent of madeleine – this makes us say that perfumery is not finished, far from it.
The desire for perfumes and well-being is great and, in all probability, it is not destined to decrease. It is rather possible that, as a kind of luxury which has become more accessible than others (even just for the simpler modes of purchasing), it will gain ground in the future, probably "eroding" market shares to other segments of the luxury sector.

Real change is possible
It is true that recent events demand everyone to be the creators of a positive change capable of making people forget what happened. In fact, a concealed thought is that of unconsciously recognizing in the pandemic a divine punishment or a revolt of nature to which humans (guilty in both cases) can and must remedy.
This is also why the consumer expects changes and clarifications regarding the quality and performance of the products.
Wondering if those to which we are traditionally fond of will remain so or will undergo a substantial metamorphosis that does not boil down to a simple facade gimmick, is one of the themes which in this period are as well on the agenda of the perfumery's world.
Renewing oneself by keeping true to one's own history and traditions is the way that will guarantee companies not only to resist the storm, but to grow. "It definitely requires courage and timeliness knowing that today innovation drifts towards a transparency which must necessarily manifest itself in every business domain in order to be well communicated," says Valerio Tateo, Marketing Manager of Moellhausen Spa. "In this sense – Tateo specifies – 'interface' channels with the customer, such as the one dedicated to punctual and personalized online assistance will have to be reinforced and built on."
All this without forgetting that fragrances have a suggestive power acting in the depths of our psyche.
For this reason, as Rachel Herz, neuroscientist and author of the book The Scent of Desire: Discovering Enigmatic Sense of Smell, reminded on The New York Times, if the purchasing experience of fragrances and cosmetics will be engaged on online channels – with the essential, accurate and evocative descriptions – it will not be concentrated on the performance and the concrete effects of the single products, but even and above all on the emotions they will be able to convey.
We will unquestionably see a different role of the sales channels and the constant growth of travel retail will inevitably stop.
Nowadays, one of the challenges of large retailers is to review their globalizing logics and excessive price competition that are supported by delicate supply chain dynamics.
On the other hand, the habit of buying online, which is widely consolidated in the perfumery sector, must be sustained by the need to try the product as it has always been done in-store. We therefore have to rethink forms and delivery modalities of product samples. To make their supply more efficient and sustainable, it is possible to imagine new design for testers that will have to be more functional, less expensive, more eco-friendly.
The massive change caused by the pandemic makes consumers reevaluate their life priorities, giving rise to new values and spending criteria.
It is thus expected that more and more companies will abandon logics focused on the indiscriminate solicitation of the consumer with plenty of product samples which are statistically out of scope, and harmful to the planet and to the economy as a whole. These are the reflections of an ethical behavior which wants to overcome promotional habits, no longer suited to the public sentiment of customers and stakeholders.
This change is facilitated by automated production, and distribution enabled by computer systems accessible via the web. And with an even better traced logistics, coordinated with the activity of the whole company, so that, for instance, short presentation teleconferences can be planned upon tester arrival to the customers.

Promote and communicate an "open innovation"
In this type of scenario, communication takes on a yet more important role which must be seen as a priority investment: not only brand and product communication, but also the narrative of the strategies that are being implemented both to respond to the health emergency and to provide solidity to the business.
Embracing socially relevant medium and long-term goals is certainly a consistent response to what the wider public and stakeholders count on. As an example, it is the path taken by Moellhausen that, for some years now, has been active in the development of themes concerning an "olfactory culture" which embraces both scientific research and the enhancement of new talents.
In this direction it can be crucial to find new balances by placing, for instance, a stronger emphasis on the characteristics and quality of the product than on a blurred image of the brand.
It is time to encourage as much as possible such process of "open innovation", that means developing business and creativity patterns in which there are adequate resources dedicated to dialogue across the entire supply chain and with all stakeholders.
Recent events have highlighted the existence of complex interactions and interferences among sectors and topics even apparently distant, promoting the most widespread awareness of the fact that collaboration can be not only the key to success, but the course to achieve "superior" results.

A new olfactory creativity
The world of fragrances is by its nature already predisposed to the constant interaction among creativity and production logics and it also recognizes that the more original the olfactory memories are, the deeper the emotions they awaken.
For this reason, the perfume industry must continue to guarantee the existence of an olfactory expression and an olfactory language with a sense of social, cultural and environmental responsibility which has to be economically sustainable. Trusting more than ever before on the conscious discernment of the consumer with whom we share values and, in increasingly frequent cases, even the commitment to support and improve the sector.
Returning to Wilde's aphorism from which we started off, we can positively affirm, reversing the concept, that the apparent "superfluity" of the fragrances hides instead its opposite: that primordial essentiality linked to the sense of smell which must be sought, developed and shared.
If it seems logical and right to support the circus, theater, newspapers, museums, sport, why should the "superfluous" fragrance production chain not be supported in this moment of epochal crisis?
If we have to rethink what is really superfluous and what, on the contrary, is necessary, let's then remember that those fragrances are an integral part of the inner landscape of our life, essential ingredients and therefore necessary for our happiness.
Paraphrasing another famous quote by Gabriele d'Annunzio, we can thus conclude with a smile saying that "we are animals devoted to luxury and the superfluous we need as breath," just as fragrances.
RELATED CONTENTS:
GENERAL DISCLAIMER
Although the information contained in this document is presented in good faith and believed to be correct, Moellhausen makes no representations or warranties as to the completeness or accuracy of the information. This document is provided on an "as is" basis. No representations or warranties, either express or implied, of fitness for a particular purpose are made herein with respect to information or products to which information refers. Moellhausen shall not be liable for any irresponsible, improper or illegal use, direct or indirect, of the information or the products represented herein and it shall not be liable for any damage arising from any use in connection therewith.
©Copyright 2018, by Moellhausen S.p.A – All Rights Reserved. Any review, retransmission, spreading or other unauthorized use of, or taking of any action in reliance upon, this information is prohibited.