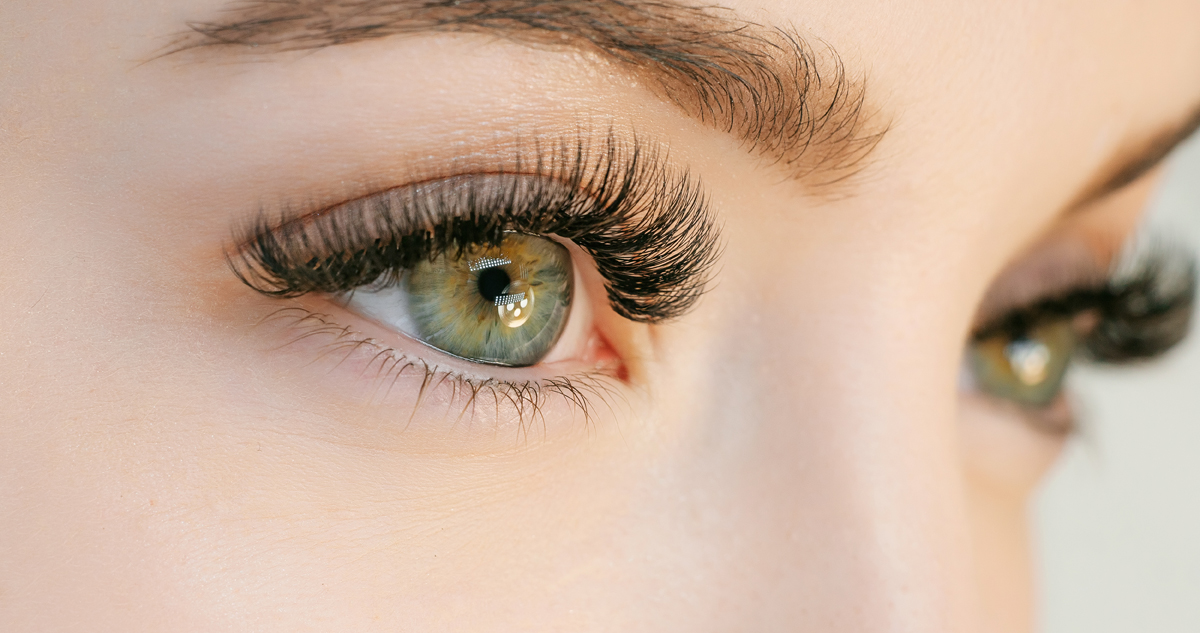 Words, desire, love for perfume: The power of fragrances beyond social distancing
The hunt for unobtainable masks will be one of the moments of this coronavirus period that we will remember most. Difficult to find and scarce when they were needed, today we are invaded by them, and at almost subsidized prices. We even discovered that any mask is not enough to just think we are safe: there are thousands of types of masks available on the market, but the really useful ones are few.

Precisely in these days, we are pleased to discover a mask made in Australia which, in addition to effectively filtering the air impurities, is also enabled to give the wearer the deep pleasure of the Australian nature scents. Its data sheet states that it protects against 97% of viruses, bacteria, smoke and particulates, and it is equipped with stainless steel valves, but its plus is represented by the filters which last four weeks before being replaced with choosing among four different fragrances (https://bit.ly/2VBsdAH).
And what about the choice of flowers and plants instead of Plexiglas to scent and purify the air in a natural way? To ensure social distancing, espaliered Mediterranean plants then appear in coffee shops and restaurants, with the aim of reconciling the new rules for the protection of health and, at the same time, making the environment even more beautiful. And plants such as olive, myrtle or jasmine are well suited for this purpose to separate tables.

How COVID-19 is changing the world of beauty
In addition to the creative and scented solutions to face an emergency that will undoubtedly leave many marks in our daily lives, it is now useful for us to investigate the future of fragrances, the trends which are emerging and the dynamics which will move the market.
Based on the research published by McKinsey on last May ("How COVID-19 is changing the world of beauty"), beauty brands in the post-coronavirus era will above all have to try to prioritize digital channels, even by investing in those technologies – artificial intelligence or virtual reality, for example – that could help improve the online customer experience. More flexibility and the ability to quickly respond to changing market needs and requirements will do the rest.
Without the need to go to work thanks to smart working or remote work and, most importantly, with the social occasions practically canceled, the drastic drop in perfume sales (up to -75% in the first weeks of the emergency, if you consider the most prestigious brands) was physiological.
Nonetheless, according to this research as already happened on many other occasions – after 9/11, during the 2008 economic crisis, etc. – the beauty brands proved to be among the most "resilient" brands, accomplice in all likelihood what in the literature is well described as lipstick effect.
A comforting figure regards the interest in perfumes which worldwide never suffered dramatic drops and promptly returned to pre-Covid values. This "level of interest," measured by Google on the web (https://trends.google.com/trends/explore?q=perfume), is obviously not linked to consumption which, as we have seen, went down, but that clearly highlights the virus did not make fragrances a "superfluity to do without".

Safe products succeed
On the end of last March, another Mintel report, regarding the post-coronavirus beauty trends, analyzes what consumers expect from the cosmetics of the future. In particular, if in recent years greater attention to the environment and sustainability led to an "ambitious" request for cosmetics free of chemicals and plastic-free packaging, nowadays at least one woman out of two says she is less intransigent about such characteristics, and ready to buy also a cosmetic which contains artificial ingredients provided that this makes it completely safe and risk-free.
Concerning the sensitive issue of preservatives, more than one in ten adults even agree that cosmetics expire too quickly. Today more than ever before, consumers will monitor the safety of the ingredients and assess the risk of possible contamination and product expiry dates.
The trend acknowledges an increase in beauty products without water in their formulas, in an attempt to minimize the effects of any contamination related to the use by consumers and, consequently, to limit the waste of products which have become unusable at the expense of the environment.

Back to the future
With a slower and more gradual return than expected to normality, with spending capacity in all probability lower and, primarily, with new needs and new requirements to be met, let's share point by point some scenarios and development perspectives to reflect on in order to trigger a virtuous change in the short-medium term.
Right now almost all insiders are focusing on how the perfume will be purchased in the future. It seems quite clear that the fragrance will have to be "actively desired" and, in this sense, we ought to think of a sector less driven by operators and more driven by the end user whose curiosity will need to be satisfied from every viewpoint. The fragrances will require to be narrated more than ever before across a system of additional channels to the one represented by the physical point of sale.
Sustainability and ethical manufacturing of products with environmentally friendly elements will be considerable opportunities for recovery because coronavirus already "sensitized" many people, especially the younger generations, to ecological consumption and the issue of renewability even for beauty products.
The perfumed mask, from which we departed at the beginning of this journey in the world of post-coronavirus fragrances, denotes an interesting market development regarding the scenting of products never perfumed before. Through fragrances, ergonomics can be pursued which, as far as products are concerned, together with health protection and user well-being, must increase her/his usage satisfaction.
Safety and provenance will become yet more important topics than they already are, with consequent larger requests for transparency in the supply and production chains.
It will be as well crucial to redesign the testers and small packagings of products for trial and placement on the perfumery counters. The solution may be to resort to single-dose pocket samples, or to bottles with safer and "contactless" dispenser such as sprays, possibly with antibacterial technologies included.
Top level and necessarily exclusive in-store/showroom events will take place. They will have to be organized in the best possible way and to the smallest details because, leveraging all the possibilities of the real in-store experience, they could prove to be unparalleled to any digital happening.
If the most exclusive perfumery will live on special experiences in the phase of product approach, the more widely accessible one will be supported at the base thanks to "cultural" channels of companies and enthusiasts.
An "accessible luxury," that is sustainable and non-harmful, is the main revitalizing element of a depressed economy.
It will be necessary to amplify the virtual experience by enhancing the sense of community. The culture of perfume will have to be nurtured not only with samples, but also by releasing remotely informative sessions which will be less expensive for businesses than on-site visits.
The luxury brand that benefits from a high perception of value, credibility and trust among its customers – and is even often mythologized among those who do not have access to it – can reach exceptional effectiveness when exiting an occurrence like the coronavirus one.
For a luxury brand, perfume – usually among the most economically accessible items of a first-rate brand (or wanting to become one) – can be a source of excellent opportunities.
Among those, let's mention the opportunity to erode spaces of other luxury and/or self-gratification experiences: no new cars (which pollute, by the way) and many more perfumes; no electric bicycle at two-thousands euros (with battery to dispose of) that after all is not really needed, and two more perfumes...
Within the opportunities to be seized in order to increase the value of one's own brand, why not the one offered by refillable bottles? The idea could be to provide customers with bottles to be reused, but – and here is the novelty – not before having worked on their aesthetic-functional silhouette by giving it a design value, by transforming it into an even collectable small work of art, an ornamental object and a demonstration of status.
Digital word of mouth will play an important role, as evidenced by the influencers' business which has not been affected by the health emergency. During this period, many companies focused not on content strictly related to the product, but on entertainment, striving to convey positive feelings. A desirable trend already underway sees influencers move more and more towards a greater specialization and personalization of messages compared to the search for "large numbers."
New fragrances for the sense of smell, the freest of the senses
Finally, we must always remember that the sense of smell is the freest of the senses as it is not mediated by the brain. In order not to make any vain and "extemporaneous" prediction about the future of fragrances, it is now therefore paramount to ask ourselves with even more conviction the question relating to "why do we want a perfume," and what are the drivers of its purchase. The reasons that lead us to choose a fragrance are many and all worthy of consideration: ritual aspects, imaginary escape, personal and cultural memories, celebrations of fleeting moments of happiness, creating an atmosphere with "incisive messages," to consolidate an identity not dependent on the possession of permanent assets, but also simply to cover up unpleasant odors.
Let's not forget the function of scents on mood and mental health. The sense of smell plays a significant role in the physiological effects of mood, stress and working capacity. Electrophysiological studies revealed that various fragrances influenced spontaneous brain activities and cognitive functions as measured by an electroencephalograph.
In this period, more than ever before, we need to support our psychophysical balance and, just for this, an additional space can be created in a rapidly evolving market such as the one of fragrances.
If it is partly true that perfume is not always synonymous with hygiene, cleanliness, beauty, nevertheless let's not interrupt our primordial propensity to associate a good perfume with the person we love, as well as the sense of cleanliness that we feel when we smell the laundry freshly made, the clothes hung out to dry in the sun, or when we become exhilarated by the scent of woods, sea or a mint flavored mojito reminding us of moments of memorable holidays.
Because fragrances are part of us and always talk to us and about us.
RELATED CONTENTS:
GENERAL DISCLAIMER
Although the information contained in this document is presented in good faith and believed to be correct, Moellhausen makes no representations or warranties as to the completeness or accuracy of the information. This document is provided on an "as is" basis. No representations or warranties, either express or implied, of fitness for a particular purpose are made herein with respect to information or products to which information refers. Moellhausen shall not be liable for any irresponsible, improper or illegal use, direct or indirect, of the information or the products represented herein and it shall not be liable for any damage arising from any use in connection therewith.
©Copyright 2018, by Moellhausen S.p.A – All Rights Reserved. Any review, retransmission, spreading or other unauthorized use of, or taking of any action in reliance upon, this information is prohibited.